Behind the Scenes
The Doctor, the Chef and the Culinary Nutritionists: A Video Shoot with the SPE Certified Experts
Last Friday saw the coming together of Dr. Pamela Peeke, SPE Executive Chef Anthony Moraes and SPE Culinary Nutritionists Natalia Hancock and Andrea Canada to shoot a number of videos for genConnect, a website dedicated to hosting video interviews of leading industry experts.
Fortunately for me, I'm privileged enough to meet many talented people during my daily quests for website, blog and social media content – be that in the form of sit-down interviews, visits to local farms or taste-testing SPE-certified recipes. However, I always find it even more fascinating when a number of these great minds gather in the same room at the same time.
Last week, genConnect joined us at Rouge Tomate in NYC to film a number of videos about SPE Certified and our mission to change the way America eats. After some one-on-one interviews with Dr. Pamela Peeke, whose upcoming book "The Hunger Fix" features recipes exclusively created by SPE, and our SPE Certified Culinary Nutritionist Andrea Canada, we headed into the kitchen to film some cooking demos.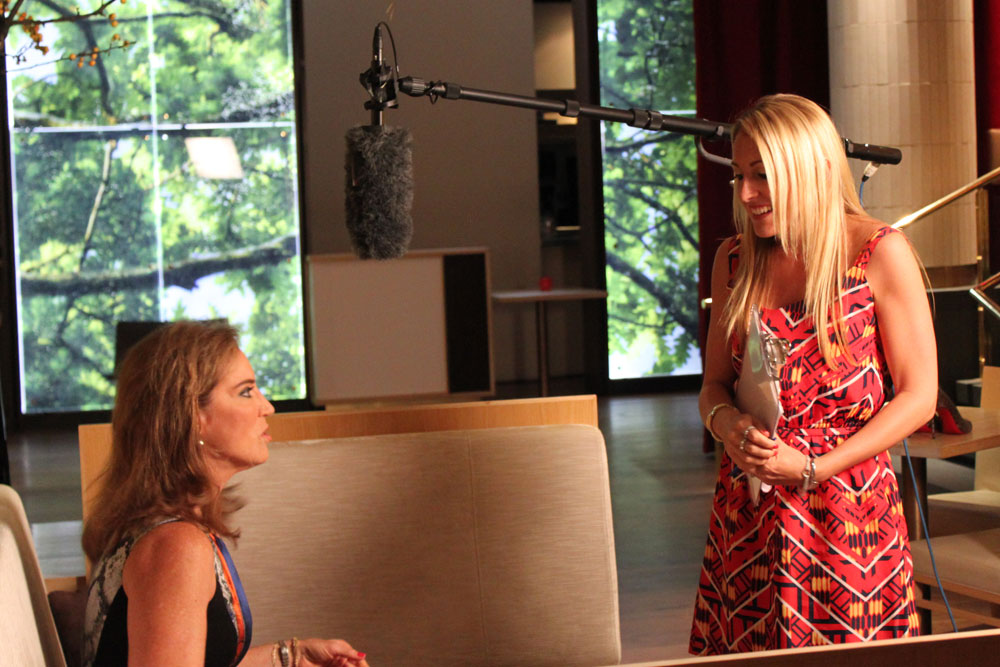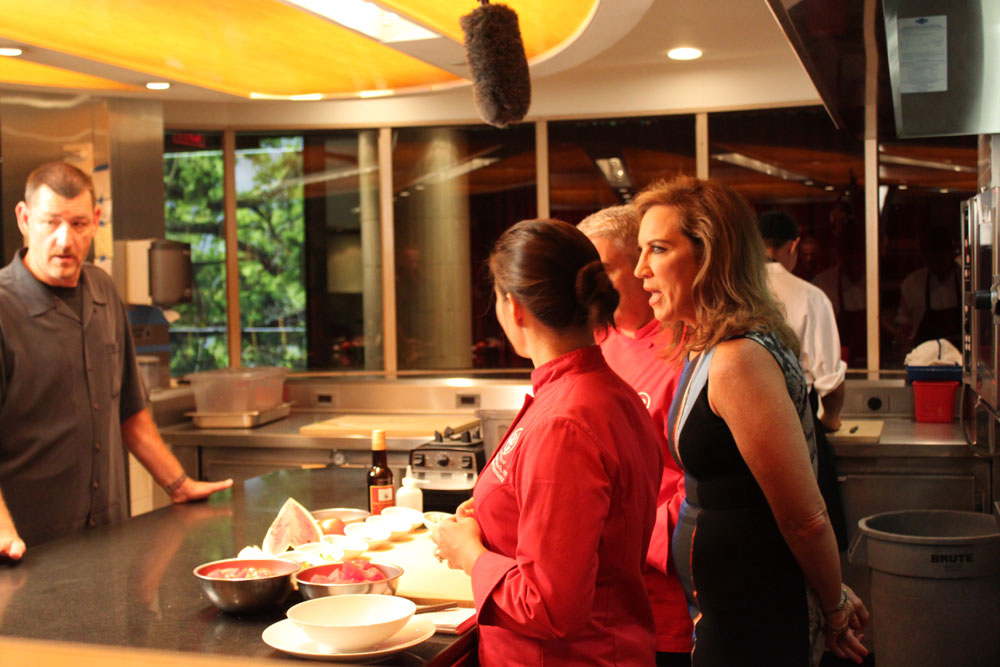 The first demo was an SPE-certified Tomato and Watermelon Gazpacho. "Gazpachos are traditionally thought of as being healthy soups, but that's not always the case. A lot of gazpachos in restaurants are surprisingly high in fat and sodium." said Natalia. With the intention of showing that gazpachos can be flavorful without being unhealthy, she and Chef Moraes set about creating a 90-calorie soup with just 0.5g of saturated fat. You'll have to wait to see the video itself, but you can see the Tomato and Watermelon Gazpacho recipe here.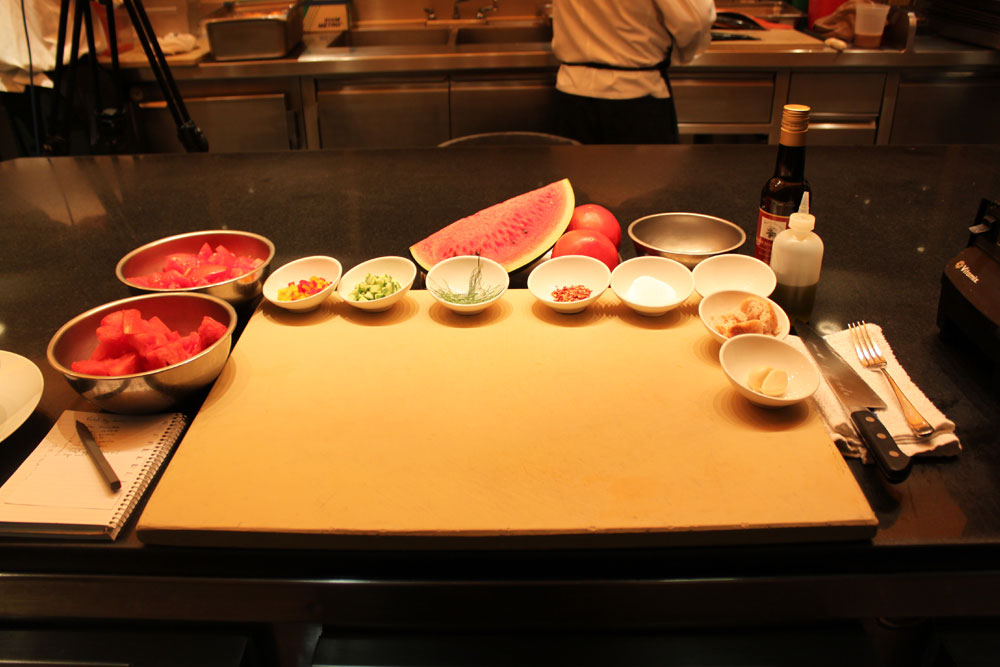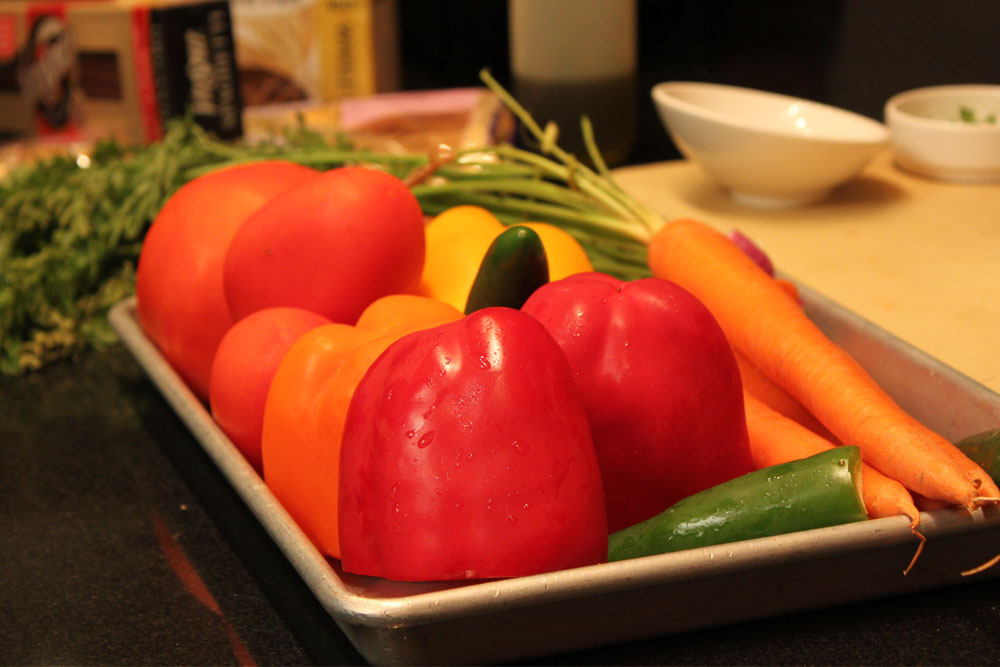 After shooting cooking demos for two other SPE-certified recipes, the Roasted Garden Vegetable Marinara and the Stone Fruit Crumble, it was time to call it a day. Dr Peeke's medical expertise combined with the culinary skills and nutritional knowledge of Natalia Hancock, Andrea Canada and Chef Moraes was absolutely captivating and we're sure they're going to make for a truly entertaining collection of videos.
The videos will be available soon via www.genconnect.com and the SPE Certified website. In the meantime, why not check out these recipes so that you can experience SPE-certified food in your own kitchen?
---
April 20, 2018 by Allison Aaron, Sr. Culinary Nutritionist
Do you really know what's in your protein powder? Allison discusses a recent report that examined contamination in this dietary supplement and discusses whether protein powders are a necessary addition to our diets.
---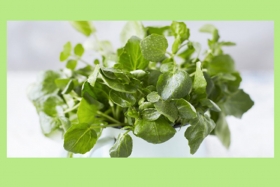 March 19, 2018 by Kat Villarino, Dietetic Intern
Dietetic Intern Kat Villarino covers why watercress is such a nutrient powerhouse and shares how you can incorporate more of it into your diet. Check out her infographic!
---