The inspiration for SPE was born from the Latin phrase Sanitas Per Escam, which means literally "Health through Food."
But since its founding in 2001, SPE has come to mean much more – a holistic approach that focuses not just on health, but on the sourcing, preparing and enhancing of food.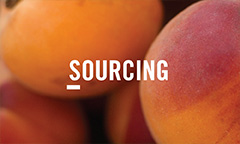 Selecting ingredients seasonally, locally and sustainably, with a focus on their nutritional characteristics.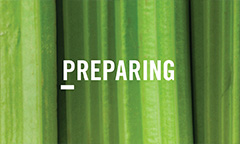 Using specific cooking techniques that preserve the integrity and nutritional qualities of the ingredients.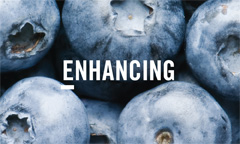 Maximizing nutritional impact through balanced menus and optimal ingredient combinations.
---
The quality of what you eat is ultimately more important than quantity, as calories alone are not enough to make the body feel and remain full.
VEGETABLES

Due to their wide array of vitamins, minerals and phytochemicals, high fiber and low caloric content, vegetables are the fundamental component of SPE and are highlighted in savory dishes.

FRUITS

Fruits contain vitamins, minerals, fiber, and antioxidants and are generally low in calories. In addition, many fruits contain flavonoids including polyphenols, small compounds currently being researched for health benefits. Fruits make up an important component of SPE recipes.

LEGUMES

Rich in minerals and fiber with a low glycemic index, legumes are an important component of a healthy diet. In addition to their nutrient density, they are a plant-based source of protein and therefore highlighted in SPE's vegetarian dishes.

GRAINS

SPE encourages the use of whole grains over refined flours for their greater fiber content and nutrient density.

NUTS & SEEDS

While nuts and seeds are calorically dense, they also provide a wealth of beneficial nutrients and healthy fats. Therefore, SPE encourages the use of nuts and nut butters in its dishes.

OILS

SPE encourages the use of good-quality fats, especially those from vegetable, nut and seed oils. SPE uses these oils in place of other saturated fats.

FISH & SHELLFISH

Fish and shellfish are a source of protein, minerals such as iodine and selenium, and healthy omega-3 fatty acids. In addition, shellfish contain vitamin B-12 and zinc. For these reasons, SPE prefers fish over poultry and meat, while taking into consideration issues around sustainability and environmental toxins.

POULTRY

Poultry is a good source of protein with predominantly unsaturated fats. SPE encourages the use of pasture-raised chickens with a natural diet.

EGGS

At one time avoided due to saturated fat and cholesterol content, it is now known that eggs can be part of a healthy diet. Eggs are a source of high-quality protein and contain numerous vitamins and minerals. In addition, pasture-raised chickens will produce eggs with a healthier fatty acid profile than their conventionally raised counterparts.

DAIRY

Yogurt, milk and cheese are sources of calcium, protein and potassium, among other nutrients. Dairy from cows, goats and sheep can all be used in SPE cooking. Unflavored and unsweetened plant milks are also encouraged. Cream and butter are higher in saturated fat and are therefore only used in moderation in desserts, never in appetizers and entrées.

Game

Game meats include venison, pheasant, rabbit and boar, among others, and can be used in SPE recipes. The nutritional profile of game varies depending on the animal and its diet.

PORK

Pork is a source of high-quality protein, B-vitamins, zinc and other minerals. The fat content varies with the cut of meat and the diet of the animal. Lean cuts of pork may be included in SPE dishes.

BEEF

Beef is a source of high-quality protein, iron and vitamin B-12. The fat content varies with the cut of meat and the diet of the animal. Lean cuts of pastured beef may be included in SPE dishes.

LAMB

Lamb can be high in saturated fat. However, a lean cut from a pasture-raised animal that is trimmed properly is appropriate for an SPE dish.
---
SPE dishes are composed of high-quality, nutrient-dense ingredients selected to provide the whole grains, fruits and vegetables, quality proteins and healthy fats needed for lasting satiety. Instead of serving oversized portions, SPE dishes are engineered to ensure maximum nutrient-density and great taste so that you leave the table energized with a true feeling of well-being.