Recipes
Sprouted Quinoa Salad Recipe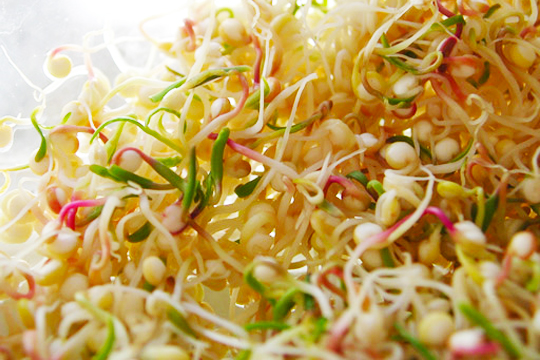 Photo: apathyduck
Try the latest healthy grain trend in your own kitchen with this healthy and delicious salad recipe, abundant in protein and fiber.
Sprouted Quinoa Salad Recipe
Serves 8
4 cup cooked sprouted quinoa (try Tru Roots brand)
½ cup apricots, chopped and dried
½ cup golden raisins, refrigerated and soaked overnight in tea
½ cup small red bell pepper, diced
½ cup red onion, minced
½ cup fennel, small dice
½ cup seeded cucumber, small dice
¼ cup mint, minced
2 tbsp parsley, minced
¼ cup Kalamata olives, sliced
½ cup almonds, toasted
¼ cup + 2 tbsp lemon juice (about 21/2 lemons)
2 tbsp + 2 tsp almond oil
1 tsp fine sea salt
Zest of 2 lemons
Ground black pepper to taste
Directions

Cook sprouted quinoa per package directions and cool to room temperature.
Combine all ingredients above in large bowl and refrigerate.
Nutritional information per serving:

Calories: 250kcal
Fat: 11g
Saturated Fat: 0.5g
Cholesterol: 0mg
Fiber: 5g
Protein: 6g
Carbohydrates: 36g
Sodium: 310mg
Potassium: 306mg
---
April 20, 2018 by Allison Aaron, Sr. Culinary Nutritionist
Do you really know what's in your protein powder? Allison discusses a recent report that examined contamination in this dietary supplement and discusses whether protein powders are a necessary addition to our diets.
---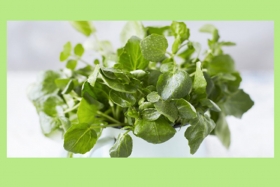 March 19, 2018 by Kat Villarino, Dietetic Intern
Dietetic Intern Kat Villarino covers why watercress is such a nutrient powerhouse and shares how you can incorporate more of it into your diet. Check out her infographic!
---