Nutrition 101, SPE Certified's Perfect Pantry
Q: Which Fats and Oils Should I Keep in my Pantry?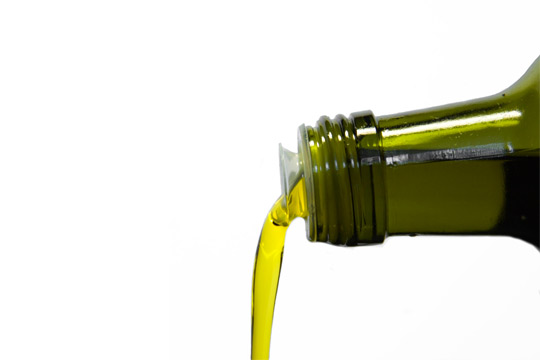 Senior Culinary Nutritionist Natalia Hancock shares her expertise on which fats and oils she keeps on hand, and how to limit saturated fat in oils.
To set the stage for healthier cooking and eating during National Nutrition Month (March), we are making recommendations on foods to add to your pantry, suggesting ingredients to have on hand that will help you effortlessly create healthy meals and snacks at your convenience. In previous posts we've discussed which grains and stocks you should be storing, and this week we're taking a look at fats and oils.
Fats and Oils

Fat is a crucial ingredient for cooking. With a few simple tweaks you can stock your pantry with ingredients that are optimized for both health and taste. Swapping unhealthy, saturated fat for heart-healthy fats can help make a serious impact on your diet and health. Moreover, some are best for cooking and others are best for finishing dishes and vinaigrettes.
By checking the breakdown of fatty acids in fats and oils used in cooking, it is easy to control the intake of saturated fat from oils. It's best to cook with fats that are lower in saturated fat and higher in heart-healthy fats. The USDA recommends that we keep our saturated fat intake to less than 10% of our total calorie intake. Cooking with butter, cream, some palm or coconut oils or -- even worse -- a trans-fatty acid (such as shortening, which should be avoided altogether) can easily put your saturated fat intake over the USDA's recommendation. Instead, cook with healthy oils or fats, such as olive, organic canola, sesame, peanut, safflower oils or duck/poultry fat.
Storage

Oils are susceptible to oxidation and therefore should be stored in a cool, dark place (not over the stove). Oils with higher smoke points are appropriate for cooking, while oils with lower smoke points are better used in dressings or for drizzling.
Cooking oils: olive, canola, peanut, sesame
Cooking fats: duck and chicken (keep refrigerated in a covered container for several weeks)
Drizzling oils: extra virgin olive, argan, nut oils, cold pressed, infused
Which oils do you keep on hand? Let us know your favorite fats to cook with in the comment section below!
---
April 20, 2018 by Allison Aaron, Sr. Culinary Nutritionist
Do you really know what's in your protein powder? Allison discusses a recent report that examined contamination in this dietary supplement and discusses whether protein powders are a necessary addition to our diets.
---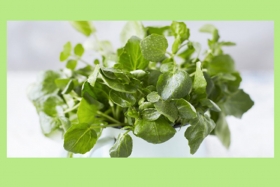 March 19, 2018 by Kat Villarino, Dietetic Intern
Dietetic Intern Kat Villarino covers why watercress is such a nutrient powerhouse and shares how you can incorporate more of it into your diet. Check out her infographic!
---