SPE Certified's Perfect Pantry
Q: What Grains and Cereals Should I Keep in my Pantry?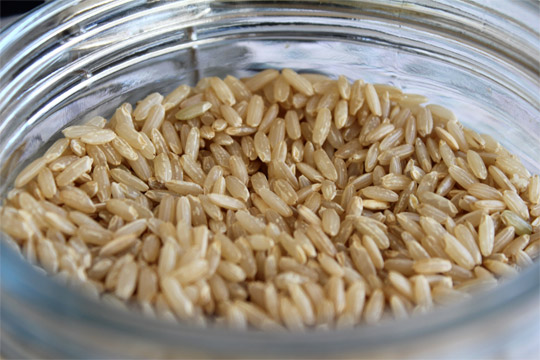 Senior Culinary Nutritionist Andrea Canada shares her advice on which healthy grains you should keep on hand in your kitchen or pantry.
Whole grains and minimally processed whole grain products are an essential component of a pantry stocked for health. Refined flours and white rice have been stripped of their fiber and other nutrients that make whole intact grains more balanced. While some vitamins and minerals are added back during processing (such as in 'enriched flour'), whole, intact grains have more vitamins, minerals, protein and fiber than their refined counterparts.
Whole grains include stone-ground oats, wheat berries, barley, farro, brown rice, quinoa, amaranth and bulgur, among others. I like to buy my grains in bulk and keep them in tightly-sealed jars in the pantry, ready for use in a grain salad, soup or pilaf (such as the SPE-certified South American Quinoa Salad).
When purchasing flour, look for 100% whole wheat or whole white wheat (available from King Arthur or Bob's Red Mill). In addition, wheat germ and oat bran are good to have as nutritious additions to cereal, yogurt and muffins. If you buy large amounts of whole grain flours or wheat germ, keep them in a sealed container in the fridge or freezer as the small amount of fat in them can go rancid over time in the pantry.
While intact grains are the least processed form of the grain and preferred, processed grain products such as breads, pastas, and crackers are generally healthier alternatives to their refined counterparts. When purchasing processed grain products, look for whole wheat pastas, 100% whole grain breads, 100% whole grain cereals with no added sugar and whole wheat bread crumbs. Look for products that say '100%' and read ingredient labels to see if the flours or grains used in the product are whole.
Popcorn is one of my favorite whole grain snacks. Try to avoid the bagged popcorn that's covered with processed cheese and salt, or heavily-oiled or buttered microwave varieties. Instead, buy kernels and pop them yourself. You can use an air-popper or create your own microwave popcorn by adding kernels to a brown paper bag, folding it closed, and microwaving until the popping slows down. You can put any variety of seasonings on your popcorn. Here at SPE Certified, we like to add a small drizzle of olive oil and nutritional yeast to our popcorn for a healthy, savory treat!
---
April 20, 2018 by Allison Aaron, Sr. Culinary Nutritionist
Do you really know what's in your protein powder? Allison discusses a recent report that examined contamination in this dietary supplement and discusses whether protein powders are a necessary addition to our diets.
---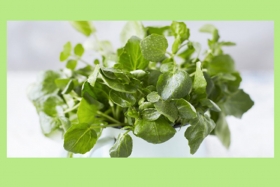 March 19, 2018 by Kat Villarino, Dietetic Intern
Dietetic Intern Kat Villarino covers why watercress is such a nutrient powerhouse and shares how you can incorporate more of it into your diet. Check out her infographic!
---