Recipes
Charred Jalapeño and Spring Onion Guacamole Recipe by Chef Ivy Stark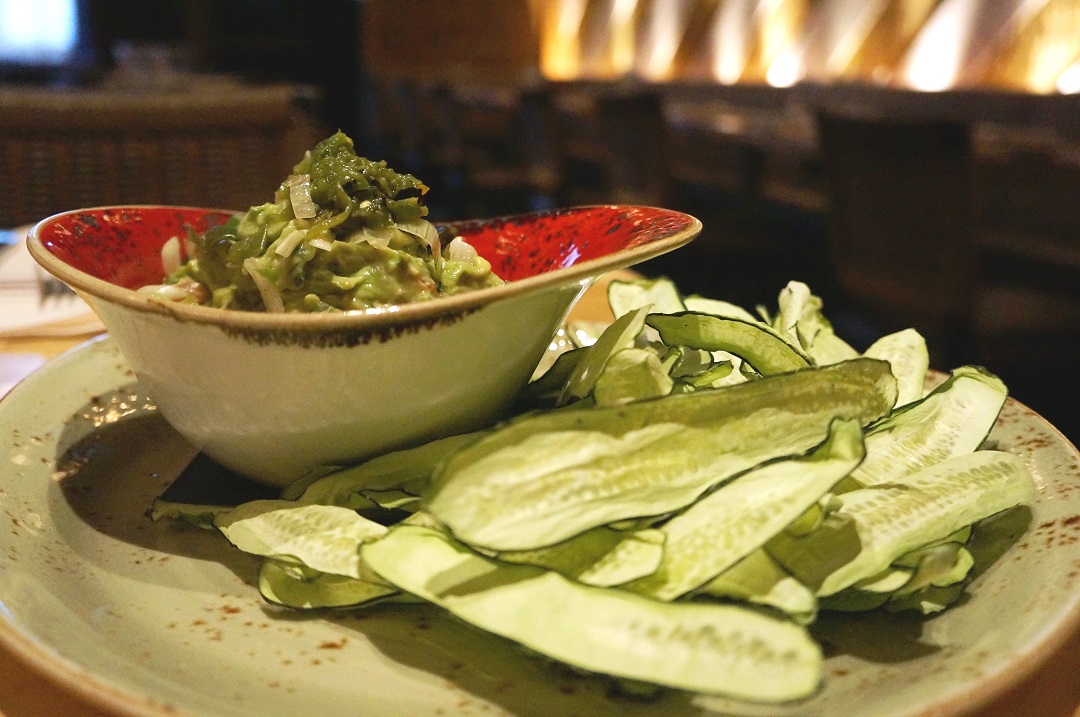 Chef Ivy Stark from Dos Caminos shares her Charred Jalapeño and Spring Onion Guacamole recipe
Try this delicious guacamole recipe with cucumber chips, part of the Dos Caminos SPE-certified Healthy Mexican Menu.
Charred Jalapeño and Spring Onion Guacamole with Cucumber Chips
Serves 2-4
Guacamole paste:
1 tsp chopped griddle charred serrano-jalapeño mixture
1 tsp chopped spring onion
1 tbsp cilantro
Pinch salt
Use a tejolote to grind the ingredients in a molcajete to a fine paste. (here's more information about this Mexican mortar and pestle)
Guacamole:
1 Hass avocado
1 tsp chopped griddle charred serrano-jalapeño mixture
1 tsp chopped spring onion
1 tbsp diced plum tomato
Juice from half a lime
Pinch salt
1. Cut avocado in half, remove seed and score by making three cuts down and four cuts across. Use a flat metal spoon to scoop the avocado out of the skin.
2. Add avocado to molcajete and mix together with the paste using two wooden spoons. Mash down the larger chunks, mix thoroughly but do not mash completely.
3. Serve with cucumber chips (see below).
Cucumber Chips
1 ½ large cucumber peeled and sliced thin (about 4 cups)
1 tsp apple cider vinegar
¼ tsp salt
1. In a medium bowl, whisk together vinegar and salt.
2. Add sliced cucumbers and toss until evenly coated.
3. Arrange slices on baking sheet. Dehydrate in oven at 135 degrees for 4 hours.
Nutritional information per serving:
Calories: 85kcal
Fat: 7g
Saturated Fat: 1g
Cholesterol: 0mg
Fiber: 4g
Protein: 1g
Carbohydrates: 6g
Sodium: 310mg
Potassium: 310mg
---
April 20, 2018 by Allison Aaron, Sr. Culinary Nutritionist
Do you really know what's in your protein powder? Allison discusses a recent report that examined contamination in this dietary supplement and discusses whether protein powders are a necessary addition to our diets.
---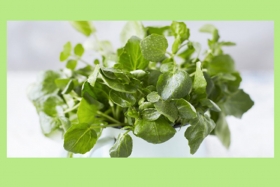 March 19, 2018 by Kat Villarino, Dietetic Intern
Dietetic Intern Kat Villarino covers why watercress is such a nutrient powerhouse and shares how you can incorporate more of it into your diet. Check out her infographic!
---