Events, Nutrition 101
Healthy Super Bowl Appetizers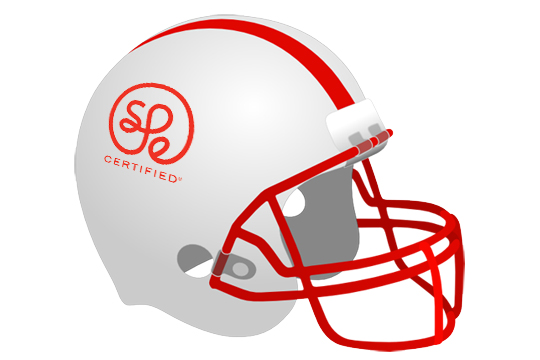 Dietetic Intern Jennifer Maeng shares her favorite healthy game day snack ideas.
Traditional Super Bowl foods are definite crowd-pleasers, but can be some of the worst foods for your health. Super Bowl Sunday is not an official holiday, but we tend to eat and drink as if it were!
According to research from the Calorie Control Council and the Snack Food Association, Super Bowl Sunday is America's second biggest food consumption day of the year, after Thanksgiving. The average football fan eats about a day's worth of calories during the game, and the U.S. Calorie Control Council estimates that Americans pack away 11 million pounds of chips. That's approximately 1200 calories just on snacks such as chips and nachos!
According to BusinessWeek, snack companies step up production of tortilla chips by about 10 million pounds nationwide before the Super Bowl to meet demand. However, with some simple swaps, you can make your favorite Super Bowl snacks waistline-friendly:
Wings
Store-bought wings or your local chain restaurant wings are typically deep-fried and then drenched in oil, butter and sodium-laden sauce. This recipe for crispy baked buffalo chicken wings with chunky blue cheese dressing is a delicious, healthy alternative for your game night.
Dips
Creamy dips are usually loaded with fat and calories. By using fat-free Greek yogurt instead of sour cream, you can maintain the creaminess and flavor without packing on calories and fat. You can also skip creamy dips altogether and opt for fresh salsa or guacamole (or this delicious turkey chili!). Although avocado is high in calories, it contains heart-healthy fats, vitamins and minerals. Additionally, serving fresh vegetables such as carrots, snow peas, celery and jicama slices instead of tortilla chips can significantly cut calorie intake.
Beer
When snacking on healthier Super Bowl snacks, don't forget about liquid calories. A 12-ounce serving of beer contains about 150 calories -- these can add up very quickly. By choosing a light beer, you can cut down on your liquid calories by around 40%.
You don't have to give up on your New Year's resolutions to enjoy Super Bowl Sunday. By making a few simple swaps, you can enjoy your favorite Super Bowl foods -- guilt-free!
Let us know about your favorite healthy game day snacks in the comments below.
---
April 20, 2018 by Allison Aaron, Sr. Culinary Nutritionist
Do you really know what's in your protein powder? Allison discusses a recent report that examined contamination in this dietary supplement and discusses whether protein powders are a necessary addition to our diets.
---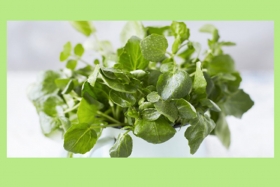 March 19, 2018 by Kat Villarino, Dietetic Intern
Dietetic Intern Kat Villarino covers why watercress is such a nutrient powerhouse and shares how you can incorporate more of it into your diet. Check out her infographic!
---