Scientific Committee
VIDEO: What Makes SPE Certified Unique: Food Synergies
SPE-certified dishes are geared towards maximum nutrition, which means combining foods which are more nutritious when eaten together than alone. In this video, our Scientific Committee discusses food synergies.
---
April 20, 2018 by Allison Aaron, Sr. Culinary Nutritionist
Do you really know what's in your protein powder? Allison discusses a recent report that examined contamination in this dietary supplement and discusses whether protein powders are a necessary addition to our diets.
---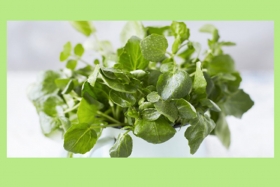 March 19, 2018 by Kat Villarino, Dietetic Intern
Dietetic Intern Kat Villarino covers why watercress is such a nutrient powerhouse and shares how you can incorporate more of it into your diet. Check out her infographic!
---