Recipes
VIDEO: Kale Pesto Recipe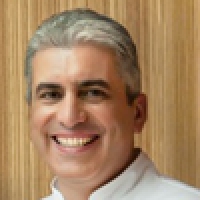 Learn how to make a healthy kale pesto with SPE Certified Executive Chef Anthony Moraes.
Kale Pesto Recipe
Makes 12 servings
1 ½ cups kale, de-stemmed, tightly packed
¾ cup walnuts
2 cloves garlic
1 ½ tbsp lemon juice
½ cup Pecorino Romano or Parmigiano Reggiano
⅓ cup olive oil
Directions

Blanch kale in boiling, salted water for 30 seconds.
Toast walnuts and garlic at 350°F for 5-10 mins.
Add kale, walnuts, lemon juice, cheese and 1tbsp. oil to blender, pulse then blend at high speed.
Drizzle remaining olive oil while blending and add salt.
Nutritional information per 8oz serving:

Calories: 120kcal
Fat: 12g
Saturated Fat: 2g
Protein: 3g
Carbs: 2g
Sodium: 95mg

---
April 20, 2018 by Allison Aaron, Sr. Culinary Nutritionist
Do you really know what's in your protein powder? Allison discusses a recent report that examined contamination in this dietary supplement and discusses whether protein powders are a necessary addition to our diets.
---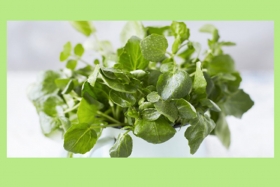 March 19, 2018 by Kat Villarino, Dietetic Intern
Dietetic Intern Kat Villarino covers why watercress is such a nutrient powerhouse and shares how you can incorporate more of it into your diet. Check out her infographic!
---