Recipes
VIDEO: Stone Fruit Crumble Recipe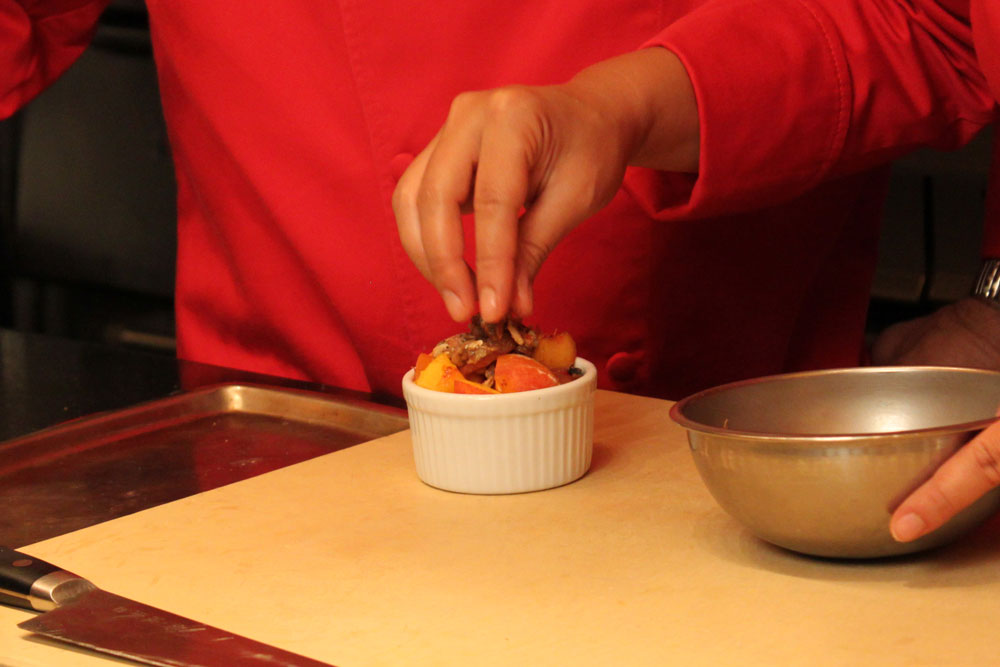 This delightful little dessert is only 160 calories and contains just 2g of saturated fat per serving.
Serves 4

Stone Fruit Crisp
4 cups chopped stone fruit (peaches, plums, apricots and nectarines) with skin
2 tsp sugar
1 tsp cornstarch
1 tbsp lemon juice
1 pinch salt
Crumble
1 tbsp butter
2 tsp sugar
1 tbsp sliced almonds
2 tsp whole wheat flour
2 tsp oats
½ tsp chia seeds
¼ tsp cinnamon
Directions

Toss chopped fruit with sugar, cornstarch, lemon juice and salt and place in baking dish (9x9 or individual ramekins).
Combine all the ingredients for the crumble and combine well. Divide into 4 equal portions and top fruit.
Bake at 350 for 30-40 minutes or until bubbly. Serve warm or at room temperature.
Nutritional information per 1 cup serving:

Calories: 160kcal
Fat: 6g
Saturated fat: 2g
Protein: 3g
Carbs: 27g
Fiber: 4g
Sodium: 100mg

---
April 20, 2018 by Allison Aaron, Sr. Culinary Nutritionist
Do you really know what's in your protein powder? Allison discusses a recent report that examined contamination in this dietary supplement and discusses whether protein powders are a necessary addition to our diets.
---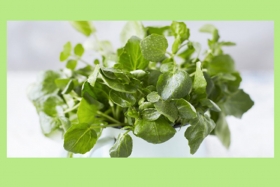 March 19, 2018 by Kat Villarino, Dietetic Intern
Dietetic Intern Kat Villarino covers why watercress is such a nutrient powerhouse and shares how you can incorporate more of it into your diet. Check out her infographic!
---