News Commentary, Nutrition 101
Sodium Intake Watch: Do the Latest Reports Change Anything?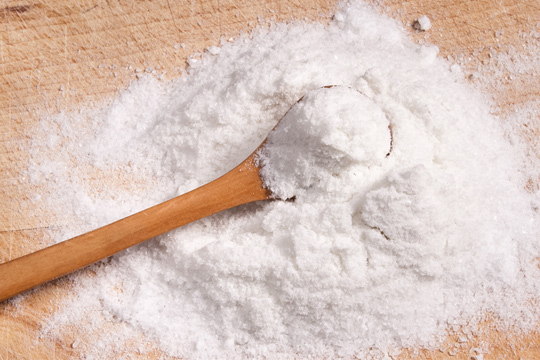 Sr. Culinary Nutritionist Andrea Canada gives her view on the claims that sodium intake is controlled by the body, irrespective of how much is in our food supply.
In a recent blog post I discussed an IOM report evaluating the effects of a low-sodium diet on the human body. This report is now back in the headlines as new research from the American Journal of Hypertension has examined salt intake over the past 50 years.
Somewhat surprisingly, they found that our intake of sodium has changed very little over that time-frame. Across 69,000 subjects in 45 countries, sodium intake ranged from 2,600mg to 4,800mg with an average of 3,650mg. The range and average are both well over the USDA Dietary Guidelines recommendation of 2,400mg of sodium per day. What makes the report so interesting is that the intake figures have remained constant over the past 50 years, despite changed in the food supply.
This study therefore concluded that the food supply has little to do with our salt intake and rather intake is regulated by a physiological need. The findings of the report suggest that the USDA may need to review its current recommendations to lower sodium in the food supply and its recommendation for intake. But can it really be as simple as dismissing the current recommendations, claiming that "policy simply cannot change physiology"?
A human desire for salty foods may be driven by a need for this physiologically significant mineral. However, with so many processed foods that aren't necessarily "salty" containing hidden sodium, assuming that our sodium intake is driven by physiological signals could be an over-simplification.
More research needs to be done to understand how different sources of sodium and even different types of salt in the human diet may have changed over the years or varied across cultures. Recently, I read a report implying that sodium itself may not be the issue, but rather that "refined salt" must be limited as it lacks the variety of minerals found in sea or mineral salts.
Read more from Senior Culinary Nutritionist Andrea Canada
What do you make of the latest reports on sodium intake? Let us know in the comments section below!
---
April 20, 2018 by Allison Aaron, Sr. Culinary Nutritionist
Do you really know what's in your protein powder? Allison discusses a recent report that examined contamination in this dietary supplement and discusses whether protein powders are a necessary addition to our diets.
---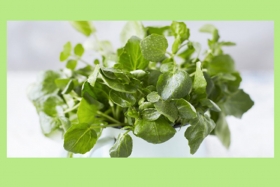 March 19, 2018 by Kat Villarino, Dietetic Intern
Dietetic Intern Kat Villarino covers why watercress is such a nutrient powerhouse and shares how you can incorporate more of it into your diet. Check out her infographic!
---