Recipes
Punjabi Cabbage Recipe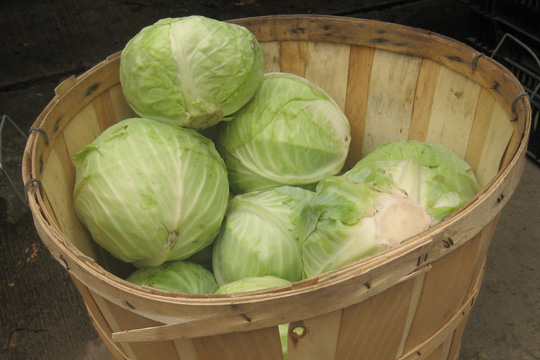 A tasty way to incorporate the healthy herb root/spice turmeric into your diet.
Serves 8

2 shallots
2 garlic cloves
1 inch ginger root, peeled
2 jalapeño chillies
2 tbsp oil
2 tsp cumin seeds 2 tsp ground turmeric root
1 medium, 1lb green cabbage, finely shredded
1 tsp kosher salt
½ tsp ground black pepper
2 tsp ground cumin
1 tsp ground coriander
¼ tsp chili powder
water
Directions

Put the shallot, garlic, ginger and chilies in a food processor and chop until finely chopped but not a paste, or rough chop together with a knife.
Heat the oil in a large heavy-based skillet over medium heat and cook the mixture until softened but not browned.
Add the cumin seeds and turmeric to the pan and stir for 1 minute.
Mix in the cabbage, stirring thoroughly until all the leaves are coated in the yellow paste.
Add the salt, pepper, ground cumin, coriander and chili powder.
Stir to coat the cabbage, and cook another 10 minutes with the pan partially covered, stirring occasionally until the cabbage is soft.
Add 1-2 tbsp of water if the cabbage becomes too dry and starts sticking to the pan.
Season to taste with salt.
Nutritional information per ¾ cup serving:

Calories: 76
Total Fat: 4g
Saturated Fat: >1g
Protein: 2g
Carbohydrate: 10g
Fiber: 3.5g
Sodium: 173mg
---
April 20, 2018 by Allison Aaron, Sr. Culinary Nutritionist
Do you really know what's in your protein powder? Allison discusses a recent report that examined contamination in this dietary supplement and discusses whether protein powders are a necessary addition to our diets.
---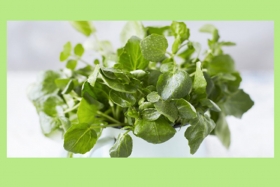 March 19, 2018 by Kat Villarino, Dietetic Intern
Dietetic Intern Kat Villarino covers why watercress is such a nutrient powerhouse and shares how you can incorporate more of it into your diet. Check out her infographic!
---