Exercise
How a Young Foodie Stays Fit: Advice from a Dietitian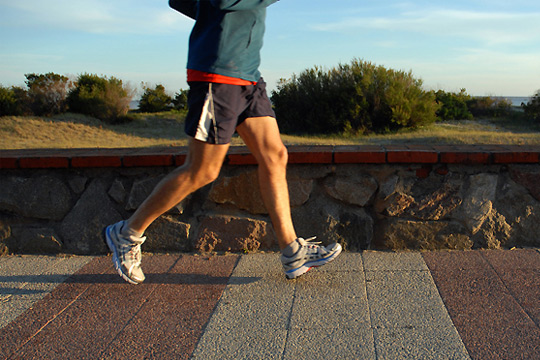 Learn how Jason Lau, R.D., stays in shape while living a busy, food-centric lifestyle.
Working in New York City, I'm constantly trying to balance my career with living a healthy lifestyle. I shared some of my personal tips on how to conquer a crowded supermarket a couple weeks ago, but sometimes staying fit takes more than eating healthy; it also requires staying active.
Cardio

When you live in a beautiful city surrounded by picturesque greenery, there's nothing quite like going for a run in the park. Running, along with cycling and swimming, is considered an aerobic activity – meaning that you'll breathe faster and deeper throughout your chosen course of exercise. This process helps our bodies maximize blood flow as the capillaries widen, allowing them to carry more oxygen to the muscles. Aerobic activities also train our hearts to become stronger, pumping blood through our bodies in a more efficient manner.
Strength Training

Besides running outside, I also enjoy periodic strength training to keep my body feeling fit and free from injuries. Research has shown that regular strength training can help reduce the symptoms of various diseases and conditions, including diabetes, obesity, back pain and depression.
If you are new to strength training and haven't touched a dumbbell before, I would recommend you start with a 5 or a 10 lbs. dumbbell. A quick YouTube search will help you find fitness professionals demonstrating the correct way in which to carry out these exercises. If you have access to a gym, consult with the staff and ask about strength-training classes, where you'll be able to learn some useful techniques first-hand.
Strength training in conjunction with some aerobic exercise will help to maintain and build lean body mass. With regular exercise and a healthy diet, it won't take long before you're feeling better and are able to increase the duration and frequency of your exercise routine.
Go for a run in your favorite part of the city, or pick up a dumbbell after work to kickstart your fitness regimen today!
How do you balance a healthy lifestyle with work and your social life? Share your exercise tips in the comments section below!
---
April 20, 2018 by Allison Aaron, Sr. Culinary Nutritionist
Do you really know what's in your protein powder? Allison discusses a recent report that examined contamination in this dietary supplement and discusses whether protein powders are a necessary addition to our diets.
---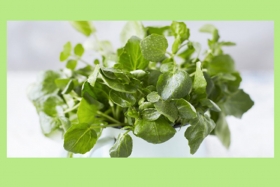 March 19, 2018 by Kat Villarino, Dietetic Intern
Dietetic Intern Kat Villarino covers why watercress is such a nutrient powerhouse and shares how you can incorporate more of it into your diet. Check out her infographic!
---