News Commentary, Nutrition 101
Hemp and the Farm Bill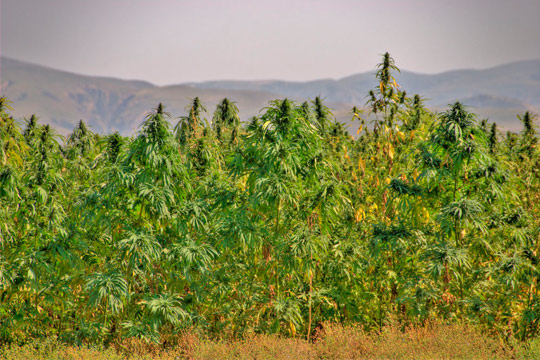 Photo: Gregory Jordan
Find out what the Farm Bill means for the production of hemp and if you should be incorporating it into your diet!
The recently passed Farm Bill was a nearly $500 billion behemoth piece of legislation, impacting -- among other things -- subsidies, SNAP benefits and conservation in its 10 titles.
This latest bill permits industrial production of hemp for research in states that already allow it (in opposition to federal mandates). This means that organizations growing and studying hemp in these states are no longer in danger of federal prosecution and are now likely to be more eligible for grants and funding.
Since hemp products can be imported, it's likely you've seen hemp in foods on health food store shelves, especially as seeds or as a plant-based "milk." So what is it? And is it healthy?
While hemp grown for food is related to marijuana, it contains only trace levels of THC, one of the active chemicals in marijuana. While hemp fibers can be made into textiles, the seeds and oil are of interest for culinary uses. Hemp seed contains fiber and is also a complete protein, containing all the essential amino acids our body needs. Moreover, hemp seeds contain healthy unsaturated fats, including omega-3s.
Hemp seeds can become another healthy seed in your arsenal, next to chia and flax. The flavor of hemp is a combination of grassy and nutty and can be used in both sweet and savory applications. So add some to your granola, sprinkle some on your salad or use as a topping for a unique twist on a dark chocolate brownie!
Have you tried hemp seeds? Let us know what you're using them for in the comments below.
---
April 20, 2018 by Allison Aaron, Sr. Culinary Nutritionist
Do you really know what's in your protein powder? Allison discusses a recent report that examined contamination in this dietary supplement and discusses whether protein powders are a necessary addition to our diets.
---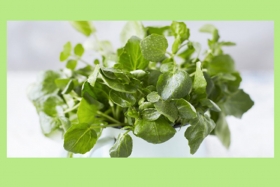 March 19, 2018 by Kat Villarino, Dietetic Intern
Dietetic Intern Kat Villarino covers why watercress is such a nutrient powerhouse and shares how you can incorporate more of it into your diet. Check out her infographic!
---