News Commentary
Food Trends 2014: What's On the Menu?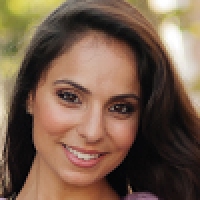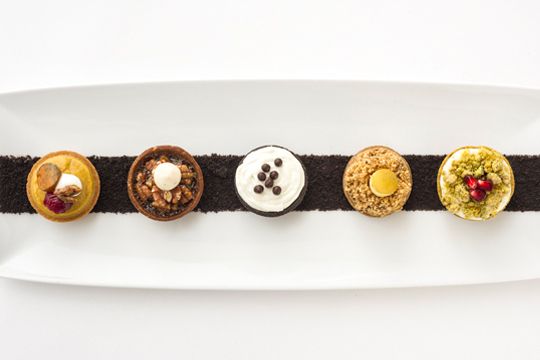 From amaranth to mini desserts, Dietetic Intern Nicole Rodriguez predicts what's on the menu for 2014.
Just as most of us resolve to eat healthier in the New Year, restaurants gear up to offer their diners fresh flavors. This year, we're in luck – restaurants are on trend to serve a variety of menu offerings that are as healthy as they are delicious.
2013 saw the rise of the cronut, ramen burger and draft wine. Oh, my! Below are some of the trends to look forward to when dining out in 2014:
Balanced meals
As we seek the fountain of youth, we increasingly turn to food. Nutrient-dense foods, foods containing antioxidants and locally-sourced fish rich in omega-3 fatty acids will feature prominently on plates. Speaking of plates, restaurants will feature fewer family-style and über-sized portions, instead moving further toward small plates. Whether sharing a sampling (tapas style) or ordering just one in the interest of portion control, small plates are popping up at non-Spanish casual and fine-dining restaurants alike.
Sustainability
Both chefs and diners are increasingly aware of the impact their food choices make on the environment. According to the National Restaurant Association, locally sourced meat and seafood is the #1 trend for 2014, while locally grown produce and environmental sustainability round out the top three. These trends benefit the environment and your taste buds – local produce, for example, almost always tastes better than its imported counterpart. Be on the lookout for restaurants that support other local businesses, partner with local farmers and source meat and fish with the least environmental impact.
Flavor
Sriracha and other fermented flavors (think kimchi) aren't getting knocked off the menu just yet, but they'll be complemented by the distinct spices of the Middle East. In great part thanks to the success of Ottolenghi's Jerusalem: A Cookbook, spice blends like za'atar, baharat and ras el hanout are now fairly common and available, imparting a complex taste profile with little to no sodium. If you've come to love the earthy flavor of quinoa, try the other ancient grains that are gaining popularity. From spelt to amaranth to teff, these naturally gluten-free grains will be featured in everything from dinner dishes to breakfast items.
Tea
Consumption of tea is on the rise. Tea contains polyphenols, antioxidant phytochemicals that may protect cells from free radical damage. Research focusing on the precise health benefits of tea is ongoing, but the potential is encouraging. Taking in noon tea with finger sandwiches and scones never goes out of style, but tea will move away from its buttoned-up image and into high-end cocktails, desserts and even marinades in 2014.
Small indulgences
After enjoying a balanced, portion-appropriate meal full of local produce, go ahead and treat yourself to a (little) dessert! While hybrid desserts are still on the menu (the cronut is making room for the "townie" and ice cream cupcake), bite-size sweet endings also continue to trend. If you still haven't come down from the holiday sugar high, opt for up-and-coming savory dessert options.
Read part 2 of our Food Trends 2014 post >
What do you think we're likely to see on menus in 2014? Share your thoughts with us in the comments section below.
---
April 20, 2018 by Allison Aaron, Sr. Culinary Nutritionist
Do you really know what's in your protein powder? Allison discusses a recent report that examined contamination in this dietary supplement and discusses whether protein powders are a necessary addition to our diets.
---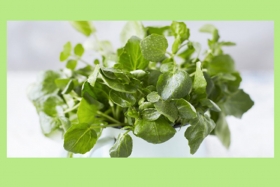 March 19, 2018 by Kat Villarino, Dietetic Intern
Dietetic Intern Kat Villarino covers why watercress is such a nutrient powerhouse and shares how you can incorporate more of it into your diet. Check out her infographic!
---