Recipes
Fall Butternut Squash Bisque Recipe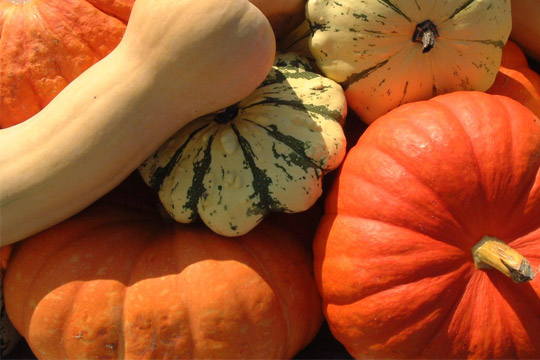 Culinary Nutritionist Natalia Hancock imparts her delicious and nutritious fall recipe for Butternut Squash Bisque.
In the blink of an eye, fall has arrived. Is it the chill in the air or the seasonal bounty that inspires us to cook? I have had many requests from family and friends in the past two weeks for autumn-inspired recipes. In this blog post I will share some tips on how to take advantage of October's abundance via one of my favorite fall-inspired dishes, which is of course good for you!
The best way to ensure that you are getting the best local and seasonal ingredients is to visit a nearby farm. If you are uncertain of where you might find one, try these websites to find a local farm near you:
The USDA's Alternative Farming Systems Information Center
Search national farm databases by city, state, or ZIP:
Biodynamic Farming and Gardening Association CSA listings
Search State and regional farm directories:
Local Food Directories. ATTRA - The National Sustainable Agriculture Information Service.
When visiting a local farm or farmers market, look for a 2-3lb butternut squash to make Butternut Bisque, a favorite soup of mine that will nourish and warm you on those chilly, crisp fall days. A simple variation for Curried Butternut Bisque would be to substitute light coconut milk for regular milk and add 1-2 Tablespoons of curry, a teaspoon of cumin and ¼ teaspoon of cayenne.
And don't throw away the seeds! Soak them in salted water, strain them, then toss in a bit of oil and roast for 5-10 minutes at 350 degrees. They make a great garnish for the soup.
Butternut Squash Bisque Recipe
Serves 8

2-3 pounds butternut squash
2 ½ tablespoons olive or canola oil
1 large onion, chopped
1 rib celery, chopped
1 carrot, chopped
2 cloves garlic, minced
1 tablespoon grated fresh ginger
1 teaspoon ground cinnamon
¼ teaspoon grated nutmeg
¼ teaspoon cloves
2-3 quarts Chicken Stock or Vegetable Stock (best if homemade or no/low sodium)
1 cup fat-free milk
2 tablespoons brown sugar
1 teaspoon of salt
1 teaspoon of ground black pepper
Directions

Preheat oven to 375°F. Peel, halve, and remove the seeds from the squash. Wrap tightly in foil and roast for 30 to 40 minutes in the oven.
Heat the olive or canola oil in a large stock pot over medium-high heat.
Add the onion, celery, carrot, garlic, and ginger. Cook, stirring frequently, for 15 minutes, or until soft.
Add the cinnamon, nutmeg, and cloves. Cook another 2 to 3 minutes.
Pour in the stock and bring the soup to a simmer.
Add the roasted squash to the soup and bring the soup back up to a simmer. Continue cooking for 5 to 10 minutes, adding more stock if necessary.
Remove the soup from the heat and puree with milk and more stock if necessary. Add the brown sugar, salt, and pepper.
Nutritional Information per 1 cup serving:

Calories: 159
Protein: 7g
Carbohydrates: 26g
Total fat: 5g
Saturated fat: 0g
Fiber: 4g
Sodium: 502 mg
Do you have any recipe ideas of your own or questions about SPE-certified recipes? Make sure you leave a comment below!
---
April 20, 2018 by Allison Aaron, Sr. Culinary Nutritionist
Do you really know what's in your protein powder? Allison discusses a recent report that examined contamination in this dietary supplement and discusses whether protein powders are a necessary addition to our diets.
---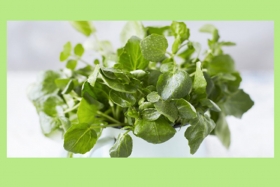 March 19, 2018 by Kat Villarino, Dietetic Intern
Dietetic Intern Kat Villarino covers why watercress is such a nutrient powerhouse and shares how you can incorporate more of it into your diet. Check out her infographic!
---