Events
Eat and Learn: The Intersection of Nutrition and Sustainability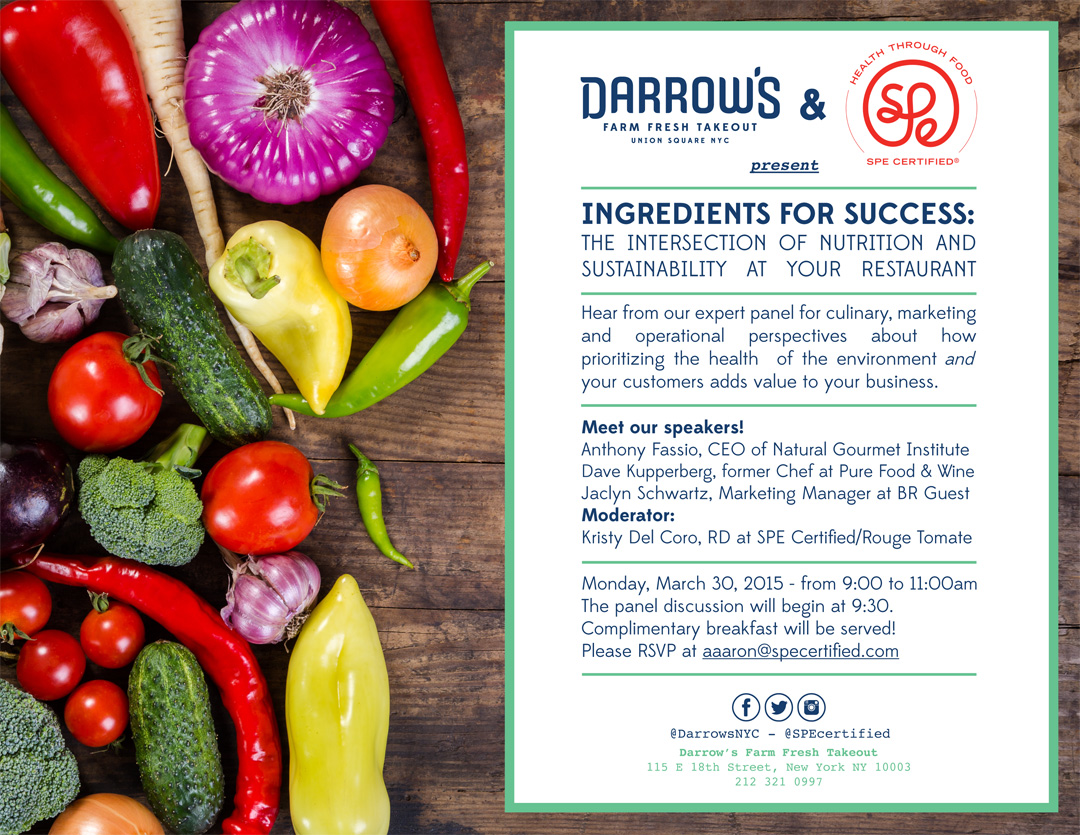 While sourcing is one important way a food service operation can support a more sustainable food system, there are other decisions including menu balance, portions, and cooking techniques that also impact human health. Chefs are starting to pay attention to these impacts on health--many just personally but some also as part of their restaurant concept. Healthy fast-casual is one of the fastest growing sectors in the market and vegetable-centric menus are becoming the new norm. When an operator is able to thoughtfully and successfully integrate both nutrition and sustainability, there is huge potential for an impact on the food system and human health.
SPE Certified and Darrow's Farm Fresh Takeout hosted a panel of culinary, marketing, and operations experts discussing how they successfully emphasize both health and sustainability in their work. Watch as these three unique perspectives shed light on how to realistically and successfully incorporate actions that promote a healthier more environmentally sustainable food system and how to communicate these to foster transparency across an operation.
Some of the questions addressed include:
What is the most effective way to communicate your operation's commitments to the consumer?
How can an operation stay ahead of the curve instead of just reacting to consumer demand?
How do you successfully manage daily operations such as supply, food & labor cost, and execution while staying true to the philosophical priorities of the brand?
---
April 20, 2018 by Allison Aaron, Sr. Culinary Nutritionist
Do you really know what's in your protein powder? Allison discusses a recent report that examined contamination in this dietary supplement and discusses whether protein powders are a necessary addition to our diets.
---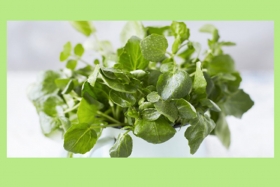 March 19, 2018 by Kat Villarino, Dietetic Intern
Dietetic Intern Kat Villarino covers why watercress is such a nutrient powerhouse and shares how you can incorporate more of it into your diet. Check out her infographic!
---