Recipes
Apple Pancakes with Apple Syrup Recipe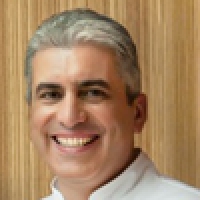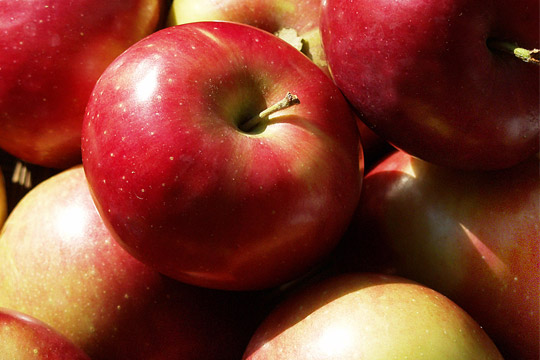 Here's our healthy and delicious breakfast recipe for apple pancakes. Each serving contains just 230 calories and 0.5g of saturated fat!
Serves 4

Pancakes:
1½ cups white whole wheat flour
1 tbsp superfine sugar
1½ tsp baking powder
1 tsp ground cinnamon
1 large egg
1 cup fat free milk
2 apples, cored, peeled and grated (about 1¼ cups)
1 pinch of salt
Apple Syrup:
2 cups apple cider
2 tbsp apple sauce
1 cinnamon stick
Directions

For syrup:
Reduce the apple cider and cinnamon stick down to a ½ cup.
Stir in apple sauce and simmer for two minutes, before setting aside.
For Pancakes:
Combine all of the dry ingredients.
Whick together the egg and milk, then add the grated apples.
Combine the dry and the wet ingredients, being careful not to overmix.
Let the mixture sit for 30 minutes before cooking in a pan.
Nutritional information per serving:

Calories: 230
Fat: 2g
Saturated Fat: 0.5g
Carbs: 48g
Sodium: 210mg
Fiber: 6g
Protein 8g
Potassium: 240mg
---
April 20, 2018 by Allison Aaron, Sr. Culinary Nutritionist
Do you really know what's in your protein powder? Allison discusses a recent report that examined contamination in this dietary supplement and discusses whether protein powders are a necessary addition to our diets.
---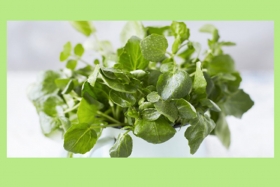 March 19, 2018 by Kat Villarino, Dietetic Intern
Dietetic Intern Kat Villarino covers why watercress is such a nutrient powerhouse and shares how you can incorporate more of it into your diet. Check out her infographic!
---