Nutrition 101
What Are A2 and Fairlife Milks?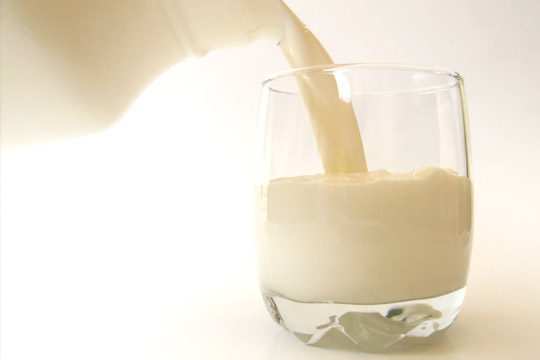 Cow's milk, goat's milk, rice milk, soy milk, almond milk, hemp milk, flax milk - you name it, there seems to be an endless assortment of "milks" on the market. The latest to join this camp are two varieties of cow's milk: a2 milk and Fairlife milk, each claiming to be better milk than ordinary cow's milk. We take a look at what these claims are and how they hold up.
a2 Milk
Cow's milk is made up of different proteins, including two beta-casein proteins known as a1 and a2, which may be digested differently. Historically, there was a time when cows only produced a2 proteins. However, over time and as a result of modern farming, dairy cows have evolved to produce both a1 and a2 proteins.
The founder of the a2 Milk Company identified select cows that only produce milk with the a2 protein and in 2000, formed his company, the a2 Milk Company. Proponents of a2 milk believe that too much a1 protein in milk contributes to many adverse health outcomes that are not correlated with a2 protein. The strongest claim is that individuals who report gastrointestinal discomfort after consuming ordinary cow's milk do not report the same symptoms after consuming milk that only contains the a2 protein.
And in fact, there is some research to back this up. A human-based study (backed by the a2 Milk Company) assessed individuals with self-reported lactose intolerance and found that their symptoms disappeared when they drank a2 milk as compared to regular cow's milk, suggesting that their symptoms were not actually indicative of lactose intolerance but of an inflammatory response to the a1 protein. In another human-based study, researchers looked at reactions in people who did not report any difficulty digesting regular cow's milk and found that while consuming a1 milk, individuals had higher gut inflammation, abdominal pain and bloating but while on a2 milk, did not have any of these symptoms. Why could this be? Researchers believe one reason could be related to the byproduct of a1 beta-casein called beta-casomorphin 7(BCM7), an opioid peptide, which is not produced from a2 beta-casein.
There are other claims about the benefit of a2 versus a1 milk. Of more potential significance but less supported by research are claims that a1 protein could be linked to risk of type 1 diabetes, again related to BCM7. Other claims that a1 milk contributes to SIDS and autism are even weaker.
In summary, the effects of BCM7 are still being studied and there's not enough evidence to draw strong conclusions about whether it is linked to greater risk of type 1 diabetes. The strongest evidence behind any of these claims is that a2 milk may be easier to digest. And while even this is still up for debate, if you have discomfort after drinking regular milk, there is no harm in trying a2 milk to see if it makes a difference.
Fairlife Milk
Fairlife Milk (developed by Coca-Cola) is ultra-filtered milk that claims to be higher in protein and calcium and lower in sugar than regular milk. It is also lactose free. The company claims the process is similar to making Greek yogurt through straining to achieve higher nutrient concentration.
However, unlike Greek yogurt, Fairlife milk is made by filtering the milk into its separate components (water, butterfat, protein, vitamins & minerals, and lactose) and then recombines them in different proportions. The result is milk that contains per cup as much protein as greek yogurt (13g), 30% more calcium (370mg vs.280mg) and half the sugar (6g vs. 12g) of regular milk. Fairlife also contains the lactase enzyme and is fortified with Vitamin A and Vitamin D. Although not certified organic, the company is committed to sourcing milk from sustainable farms and from cows that have not been administered any growth hormones.
---
April 20, 2018 by Allison Aaron, Sr. Culinary Nutritionist
Do you really know what's in your protein powder? Allison discusses a recent report that examined contamination in this dietary supplement and discusses whether protein powders are a necessary addition to our diets.
---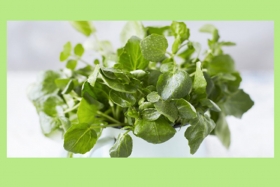 March 19, 2018 by Kat Villarino, Dietetic Intern
Dietetic Intern Kat Villarino covers why watercress is such a nutrient powerhouse and shares how you can incorporate more of it into your diet. Check out her infographic!
---