What Does It Mean That The USDA Withdrew Its Grass Fed Certification?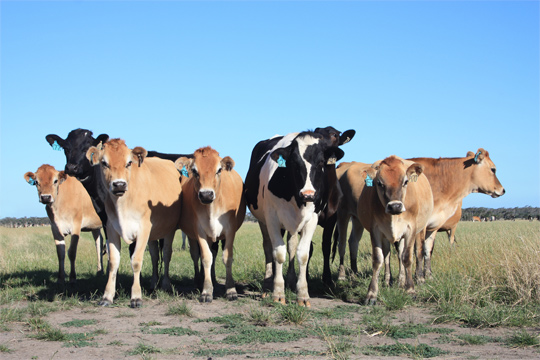 You may have seen that the USDA has withdrawn its certification of grass-fed meat producers. Kristy Del Coro summarizes the facts and history around the USDA's program for grass fed meats and what it means for consumers.
As of January 12, 2016 the Agricultural Marketing Service (AMS), a division of the US Department of Agriculture (USDA), has withdrawn the Grass Fed Marketing Claim for ruminant livestock (including cattle, lamb, goat and buffalo) and any meat products derived from these animals. Since the AMS' Grass Fed program began in 2007, applicants have used the claim to market their products to consumers. However, as another division of the USDA, the Food Safety and Inspection Service (FSIS), is technically the body that regulates food labels, AMS most recently determined it does not have the direct authority to define grass fed and therefore should not offer it as an AMS-defined marketing claim. While the former standards for the grass fed classification will remain publicly available here, producers will no longer be able to apply for certification approval through the AMS.
History about the USDA Grass Fed Program
With support from the National Sustainable Agriculture Coalition (NSAC), the USDA Grass Fed Program went into effect in 2007 to allow small producers (those who market 49 cattle or less each year or lambs produced from 99 ewes or less) the opportunity to certify their ruminant animals as grass fed. According to the National Agricultural Statistics Service, 624,000 or 11.5% of all cattle and calf operations in the United States were classified as "small" in 2012 with an even smaller percentage raising 100% grass fed animals.
To qualify as grass fed, the program required that "ruminant animals be fed only grass and forage, with the exception of milk consumed prior to weaning…[the animals] cannot be fed grain or grain by-products, and must have continuous access to pasture during the growing season." The fee for the application review was $108 and if approved, granted a producer grass fed certification for a two-year period. Producers certified under this program received a certificate that allowed them to market their cattle and sheep as USDA Certified grass fed.
The complete list of certified operations can be found here for Beef and Sheep.
Reaction to Withdrawal
Reactions to the decision to withdraw the USDA's Grass Fed Marketing Claim have been mixed. There is strong criticism from the NSAC, who played a key role in the establishment of the labeling standard; in fact its Policy Director Fred Hoefner stated, "Meat labeling just became even more confusing for farmers and consumers…USDA is revoking a label standard that had widespread farm and consumer support." NSAC continues to urge the USDA to look for an alternative solution and re-establish a universal grass fed certification standard.
However there has also been criticism of the USDA's established program because their definition of grass fed did not deal with other animal welfare issues, environmental stewardship or require that animals be raised on pasture instead of indoors.
What does this mean for the producer and consumer?
This change does not mean that producers are unable to identify their products as grass fed. For example, producers currently verified under the Grass Fed Program can keep their certification until it expires or choose to convert the Grass Fed Labeling Standard into their own standard and submit this to the USDA's FSIS for verification. Producers can also choose to obtain grass fed certification from an existing third party service such as American Grassfed, the Food Alliance and Animal Welfare Approved. These all remain active and are used more frequently than the USDA grass fed label (however, it is worth noting that each may have their own definition of grass fed).
So while there is no longer a national standard for defining and labeling grass fed meat, much of the grass fed meat in your local supermarket is most likely being labeled by these third party certification bodies so this change is unlikely to significantly impact the availability of grass fed meat to the average consumer. Perhaps eventually, with support from NSAC and other similar organizations and increased consumer demand, the topic of establishing a national standard similar to USDA Organic Certification will be revisited.
---
April 20, 2018 by Allison Aaron, Sr. Culinary Nutritionist
Do you really know what's in your protein powder? Allison discusses a recent report that examined contamination in this dietary supplement and discusses whether protein powders are a necessary addition to our diets.
---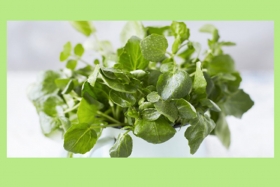 March 19, 2018 by Kat Villarino, Dietetic Intern
Dietetic Intern Kat Villarino covers why watercress is such a nutrient powerhouse and shares how you can incorporate more of it into your diet. Check out her infographic!
---