Recipes
Tomato Bruschetta Recipe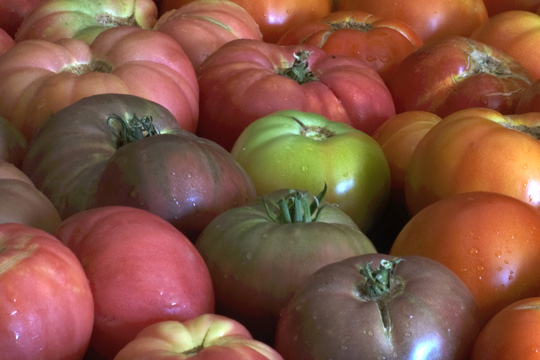 Senior Culinary Nutritionist Natalia Hancock shares her healthy and delicious recipe for Tomato Bruschetta.
Bruschetta -- a classic Italian antipasti -- makes for a great little summer dish. My healthy version is just 130 calories per serving!
Makes 8 servings

Bruschetta Mix
2 cups ripe tomato, chopped
1 clove garlic
¼ tsp table salt
1 ½ tbsp extra virgin olive oil
1 tbsp balsamic vinegar
2 tbsp oregano, chopped
¼ cup basil, chiffonade
¼ tsp black pepper, ground
Sourdough Toast
8 1.5 oz. slices sourdough bread
1 tsp extra virgin olive oil (for brushing bread
Directions

Mix all ingredients and let them sit at least 20 minutes.
Toast or grill 8 slices of bread and brush lightly with extra virgin olive oil.
Place about 1/4 cup bruschetta topping on each piece of bread. Serve immediately.
Nutritional information per serving:

Calories: 130
Carbohydrate: 20g
Fiber: 3g
Fat: 3g
Saturated Fat: 0g
Sodium: 320mg
Protein: 3g
---
April 20, 2018 by Allison Aaron, Sr. Culinary Nutritionist
Do you really know what's in your protein powder? Allison discusses a recent report that examined contamination in this dietary supplement and discusses whether protein powders are a necessary addition to our diets.
---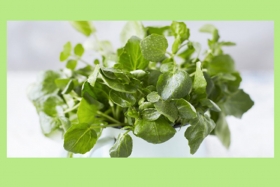 March 19, 2018 by Kat Villarino, Dietetic Intern
Dietetic Intern Kat Villarino covers why watercress is such a nutrient powerhouse and shares how you can incorporate more of it into your diet. Check out her infographic!
---