Nutrition 101
The Benefits of Turmeric and its Use in Cooking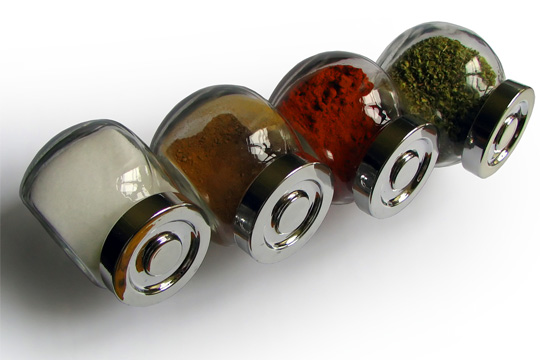 Culinary Nutritionist Natalia Hancock discusses the health benefits of the herb root/spice turmeric, also known as haldi.
Turmeric, the stem of the Curcuma Longa plant, has been used for hundreds of years medicinally and also as a spice in cooking. Turmeric is available in a few forms: the raw root which is grated, the dried root which can be ground or in powder form, already ground and ready to use.
Turmeric is an anti-inflammatory and anti-bacterial agent which is used to treat a wide variety of conditions. It has been found to clear infections, to help heal wounds and also to prevent or slow the progression of several diseases including MS, arthritis, psoriasis and a host of cancers.
Turmeric is found in many curry powder blends as well as being sold separately. To reap the health benefits of turmeric, a certain dosage is necessary and differs among the type purchased. For raw turmeric and the dried root, about ¼ tsp is required per day. When purchased ground, about 1 tsp three times a day will help you to take full advantage of its benefits.
Fresh turmeric may be hard to come by, but the dried root can be found in specialty spice markets or purchased on line. Ground turmeric can be found in most large supermarkets.
Commonly used in Indian cooking, turmeric is yellow/orange in color and has a mild floral flavor. I use turmeric in many Southeast Asian dishes, but given its mild flavor it can easily be added to more robust spice blends like Cajun and chili seasonings.
For a tasty way to incorporate turmeric into your diet, see my recipe for Punjabi Cabbage.
---
April 20, 2018 by Allison Aaron, Sr. Culinary Nutritionist
Do you really know what's in your protein powder? Allison discusses a recent report that examined contamination in this dietary supplement and discusses whether protein powders are a necessary addition to our diets.
---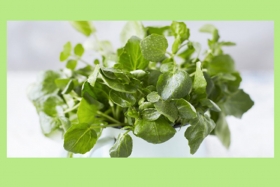 March 19, 2018 by Kat Villarino, Dietetic Intern
Dietetic Intern Kat Villarino covers why watercress is such a nutrient powerhouse and shares how you can incorporate more of it into your diet. Check out her infographic!
---