Nutrition 101
Sodium: How to Reduce Your Intake and Boost Potassium Levels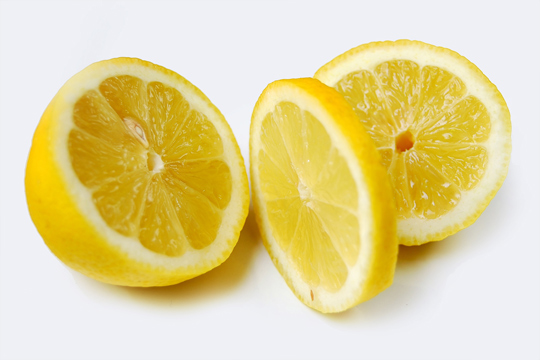 Culinary Nutritionist Andrea Canada advises on some simple ways to cut down on sodium, while explaining the dietary benefits of potassium.
Reducing sodium intake is a hot topic for public health officials, food manufacturers, restaurants and the average consumer trying to eat a healthier diet. Most people have heard that too much sodium isn't a good thing since it increases blood pressure, which in turn increases the risk of heart disease and strokes.
What you may not know is that while we should reduce our sodium intake, we should also increase our potassium intake. In the human body, potassium helps counter some of the negative effects of sodium. However, consumption surveys tell us that most people consume more than the recommended amount of sodium per day (3371mg on average compared with a recommended 2300mg) and less than the recommended amount of potassium (2632mg on average compared with a recommended 4700mg).

So what are some ways to reduce the amount of sodium in your diet while increasing potassium? For starters, check the nutrition facts label on processed foods, which typically contain sodium to preserve the product and taste over its shelf-life. Consuming fewer highly processed foods can help you lower your sodium intake. When cooking, add flavor with ingredients such as fresh herbs and ginger instead, and always taste something before simply adding salt!

At SPE, we try to balance sodium in a dish with potassium-rich ingredients – you can find an example of this balance in one of our nutritional analyses. Here are some foods you can eat to give your body potassium:
Root vegetables and tubers like sweet potatoes, potatoes and carrots
Leafy greens, especially beet greens (don't throw them out the next time you buy beets…you can sauté them like any other green!)
Low-fat dairy products
Seafood like halibut, yellow fin tuna and rainbow trout
Citrus fruits, grapes, berries and bananas
---
Recipes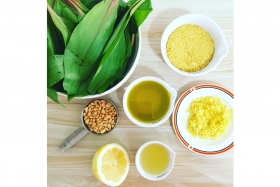 Recipes
May 20, 2018 by Jessica Lin, Dietetic Intern
Dietetic Intern Jessica Lin got creative with ramps, the hyper-seasonal sign of spring!
---
April 20, 2018 by Allison Aaron, Sr. Culinary Nutritionist
Do you really know what's in your protein powder? Allison discusses a recent report that examined contamination in this dietary supplement and discusses whether protein powders are a necessary addition to our diets.
---