Recipes
Happy National Pistachio Day: Dark Chocolate Pistachio Bark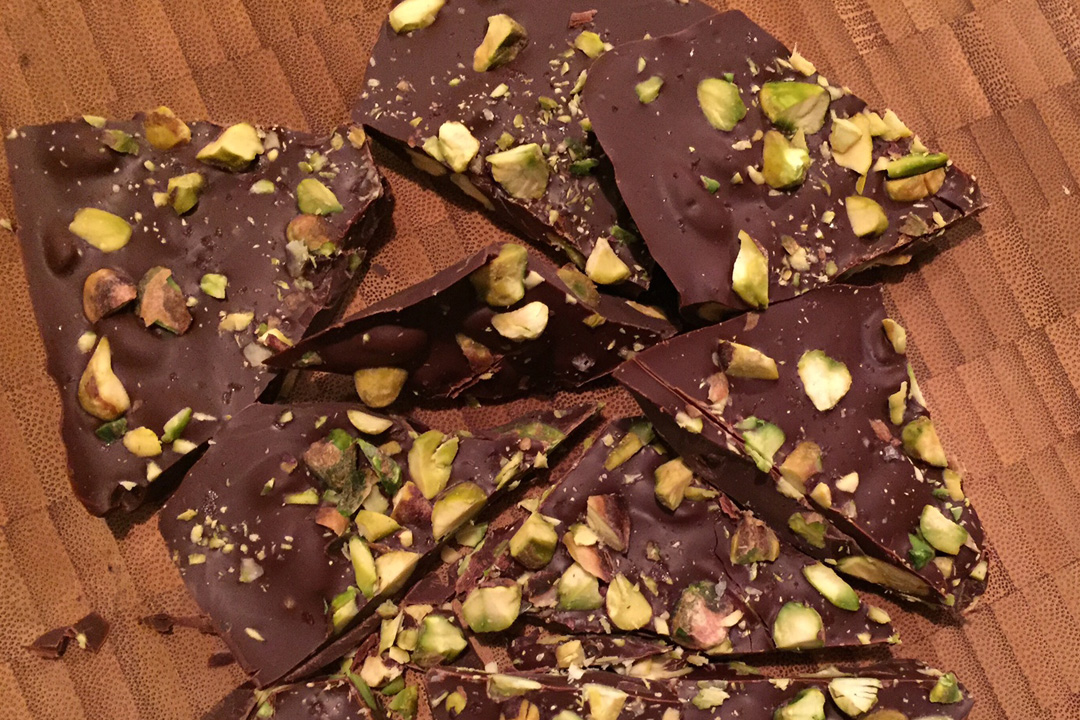 For National Pistachio Day, Kristy shares her simple yet delicious recipe for Dark Chocolate Pistachio Bark.
Dark Chocolate Pistachio Bark
approximately 6 servings
5 oz (about 1 cup) bittersweet or dark chocolate chips (60-70% cacao)
1/4 cup whole pistachios, dry roasted, unsalted + 2 Tbsp chopped
Pinch of flaky sea salt (such as Maldon or Fleur de Sel)
Directions:
Prepare your pan. Lightly coat a 5x7 inch pan with cooking spray and line with parchment paper, leaving a small overhang so that it is easy to lift bark out when it is ready.
Prepare chocolate. Melt chocolate in double boiler. (To create a double boiler, nest a small metal bowl over a pot of simmering water so that the bowl is heated by the steam but does not come into direct contact with the water.) When chocolate is melted, stir in the whole pistachios.
Make bark. Gently pour melted chocolate in prepared pan and spread into even layer (about 1/4 inch thick). Sprinkle with chopped pistachios and pinch of flaky sea salt. Chill in refrigerator until completely set, about 30 minutes.
Cut into pieces. Lift bark out of pan and peel off of parchment. Using a sharp knife, cut into pieces. You will see the bark will naturally crack and break apart as you start to cut into it.
Notes:
You can use a different pan size but the thickness of the bark will vary depending on surface area.
The bark can be kept in an airtight container at room temperature for up to 4 days or refrigerated for up to 2 weeks.
Nutrition Info per 1 oz serving:
Calories: 140kcal
Fat: 10g
Saturated Fat: 4.5g
Carbohydrates: 15g
Fiber: 2g
Sugar:11g
Protein: 2g
Sodium: 20mg
Potassium: 70mg
---
April 20, 2018 by Allison Aaron, Sr. Culinary Nutritionist
Do you really know what's in your protein powder? Allison discusses a recent report that examined contamination in this dietary supplement and discusses whether protein powders are a necessary addition to our diets.
---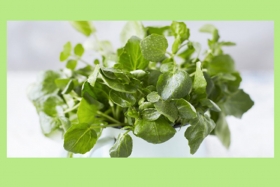 March 19, 2018 by Kat Villarino, Dietetic Intern
Dietetic Intern Kat Villarino covers why watercress is such a nutrient powerhouse and shares how you can incorporate more of it into your diet. Check out her infographic!
---