Recipes
Recipe: Apple Spice Muffins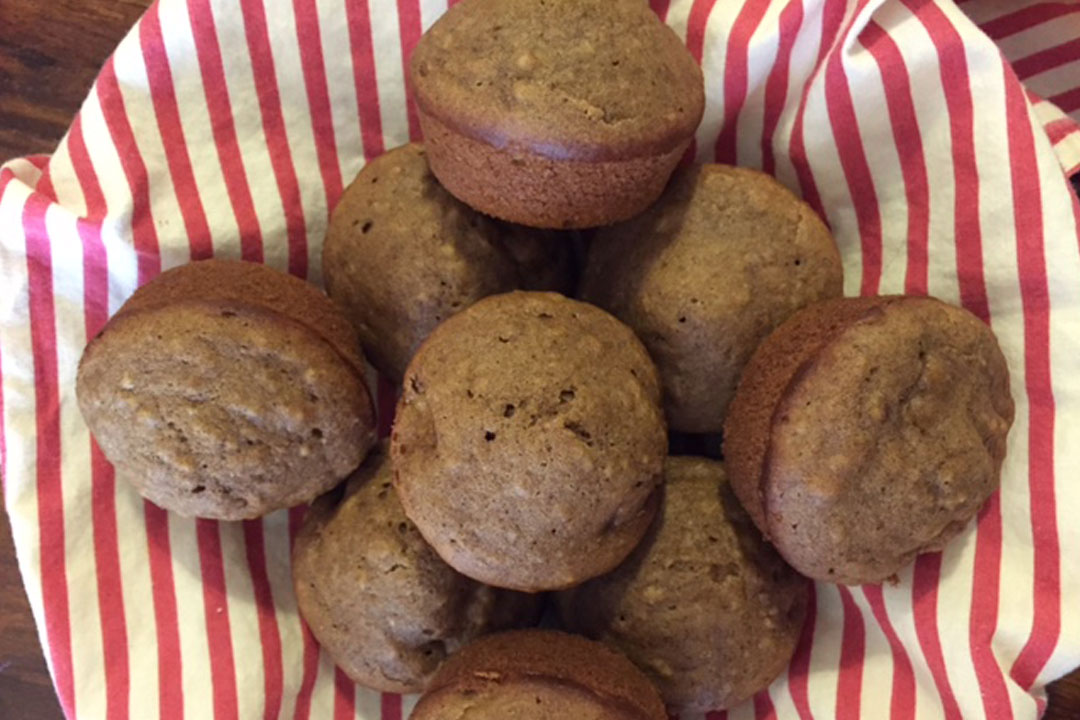 With Fall comes apples and Kristy captures the flavors of Fall with this treat!
Apple Spice Muffins
Makes 20 2-oz muffins
1 cup all purpose flour
1 cup whole wheat flour
½ cup rolled oats
2 tsp baking powder
½ tsp baking soda
½ tsp salt
2 tsp ground cinnamon
½ tsp ground cloves
1 cup diced peeled apple
½ cup packed brown sugar
¼ cup maple syrup
2 eggs
1 cup whole milk
¼ cup apple cider or water
½ cup pumpkin seed oil or canola oil
Instructions:
1. Preheat oven to 400F.
2. Sift both flours and mix together with rolled oats, baking powder, baking soda, salt, cinnamon, and clove. Add apples to same bowl and toss with dry ingredients.
3. In separate bowl, whisk together brown sugar, maple syrup, eggs, milk, apple cider (or water) and oil.
4. Add wet ingredients to dry ingredients and mix gently until combined (be careful to not overmix the batter).
5. Spoon batter into two standard 12-cup muffin pans (should make about 20 muffins). Batter should fill each cup about 2/3rds of the way.
6. Bake for 15 minutes or until toothpick comes out clean.
7. Transfer to cooling rack and enjoy!
Nutrition Info per serving:
Calories: 150kcal
Fat: 7g
Saturated Fat: 1.5g
Carbohydrates: 21g
Fiber: 1g
Sugar: 10g (8g from added sugars)
Protein: 3g
Sodium: 135mg
Potassium: 65mg
---
April 20, 2018 by Allison Aaron, Sr. Culinary Nutritionist
Do you really know what's in your protein powder? Allison discusses a recent report that examined contamination in this dietary supplement and discusses whether protein powders are a necessary addition to our diets.
---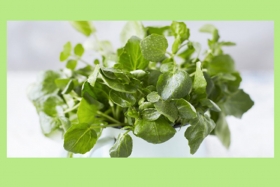 March 19, 2018 by Kat Villarino, Dietetic Intern
Dietetic Intern Kat Villarino covers why watercress is such a nutrient powerhouse and shares how you can incorporate more of it into your diet. Check out her infographic!
---