Interviews
Q&A with Ken Toong, Director of Auxiliary Enterprises at UMass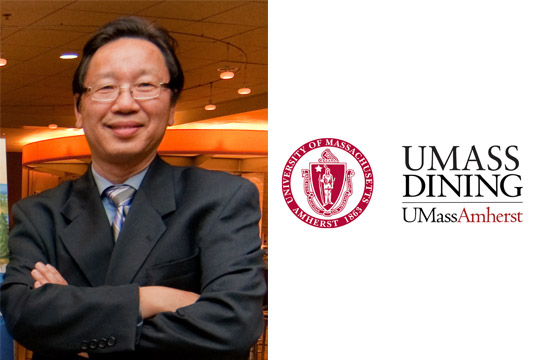 Ken Toong, Director of Auxiliary Enterprises at UMass, has been an influential figure in the development of their award-winning dining program. Ken took the time to answer a few questions on the success of the program and the principles behind it.
Q: The UMass dining program has already won a number of awards and was named #3 best campus food in the 2013 edition of the Princeton Review's Best 377 Colleges. What are the initiatives that have been put into place to get you in to that top 3?

A: We put our students first while continuing to enhance our four pillars: healthier cuisine, sustainability/permaculture, flavors and world cuisines.
Q: Would it be fair to say that sustainability is important when it comes to the UMass dining program?

A: Sustainability is one of our guiding principles. We also aim for sustainable growth through regeneration.
Q: Heading up an operation that serves 40,000 meals a day must be quite a challenge. How did you end up in the world of campus dining?

A: I thrive on being surrounded by lots of engaging, innovative people where customers are put first and opportunities are endless. I firstly see myself in the people business and --of course -- I love good food!
Q: Having already achieved so much, what are your future plans for the program?

A: I believe that success is never final, and so we will continue to innovate. We also plan to spend $70 million to renovate our major dining facilities.
Q: As "Executive Director of Auxiliary Services", what does a typical day in the life of Ken Toong involve?

A: Planning, coaching, motivating, talking to our staff/customers and tasting food.
Q: In the consumer market, diners are becoming more interested in nutritious, local and sustainable food. Do you see similar trends occurring with students on campus?

A: Our millennial diners are demanding food that tastes good, and is good for them while also supporting sustainability efforts
Q: The fact that UMass is partnering with SPE Certified beginning Spring 2013 semester is a very exciting development. What was it about SPE Certified that made you feel it could complement/enrich the university's current, cutting-edge dining program?

A: We want to be one of the healthiest dining programs and most sustainable universities in the nation. SPE Certified will assist us to accomplish our goals through recipe development, refining some of our cooking methods and using healthy ingredients.
---
April 20, 2018 by Allison Aaron, Sr. Culinary Nutritionist
Do you really know what's in your protein powder? Allison discusses a recent report that examined contamination in this dietary supplement and discusses whether protein powders are a necessary addition to our diets.
---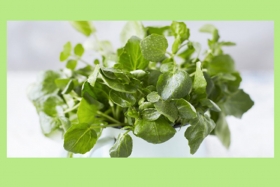 March 19, 2018 by Kat Villarino, Dietetic Intern
Dietetic Intern Kat Villarino covers why watercress is such a nutrient powerhouse and shares how you can incorporate more of it into your diet. Check out her infographic!
---