Nutrition 101, SPE Certified's Perfect Pantry
Q: Which Fruits and Vegetables Should I Keep in my Pantry?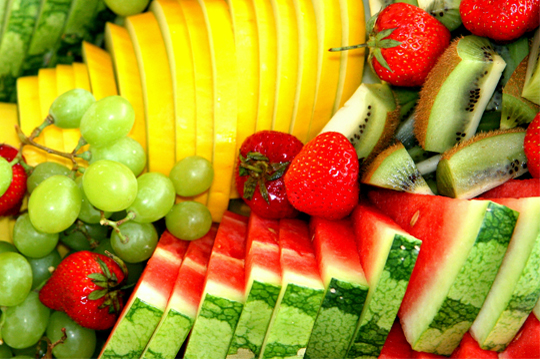 Senior Culinary Nutritionist Andrea Canada shares her advice on which fruits and vegetables you'll want to keep on hand this season.
Spring is finally here and while it may not feel like it yet, farmer's markets will soon be flush with the colors of spring and summer. Fruits and vegetables are generally low in calories and high in a wide variety of vitamins, minerals and phytochemicals, so are an essential component of a healthful diet.
It's always good to have staples such as lemons, garlic, onions, celery and carrots in your kitchen for cooking. Fruits and veggies always make good snacks, so if you keep your kitchen stocked, it makes it easy to grab something healthy! Dried fruits such as prunes, cherries, raisins, apple rings, apricots and figs can make healthy snacks when eaten in moderation, but be sure to look for those with no added sugar.
Fresh fruits like berries and cherries are tastiest and most nutritious (not to mention cheapest!) when they're in season, so buy them in bulk and freeze them for smoothies or desserts (freeze them in a single layer on a baking sheet and store in freezer bags).
So that all those fruits and veggies don't go bad in your fridge, here's a list of where to store different fruits and vegetables in your kitchen so that they stay fresh as long as possible:
Ripen on the counter, then refrigerate:

apricots, avocados, apples, bananas (even though the skin browns, the fruit stays firm), grapefruit, guava, kiwi, lemons, limes, oranges, papaya, peaches, pears, pineapple, plums

Store in your refrigerator's crisper drawer, in an unsealed container:

asparagus (wrap ends in damp paper towel), beets, blueberries, broccoli, Brussels sprouts, cabbage, carrots, cauliflower, celery, chard , cherries, collard greens, corn, cucumbers, eggplant, figs, ginger, grapes, green beans, herbs (wrap stems in barely damp paper towel), kale, leeks, lettuce, mushrooms(best in a paper bag), okra (best in a paper bag), peas, peppers, radishes, raspberries, scallions, spinach, strawberries, summer squash, rutabagas, turnips, zucchini

Store in cool, dark place:

garlic, jicama, onions, potatoes, shallots, sweet potatoes, tomatoes, winter squash, yucca

Adapted from the NYC Department of Health and Mental Hygiene's Eat Street Smart guide, available at http://www.nyc.gov/html/doh/downloads/pdf/cdp/greencarts-brochure-online.pdf.
---
April 20, 2018 by Allison Aaron, Sr. Culinary Nutritionist
Do you really know what's in your protein powder? Allison discusses a recent report that examined contamination in this dietary supplement and discusses whether protein powders are a necessary addition to our diets.
---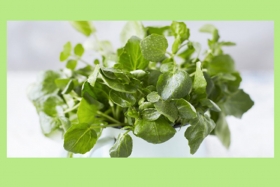 March 19, 2018 by Kat Villarino, Dietetic Intern
Dietetic Intern Kat Villarino covers why watercress is such a nutrient powerhouse and shares how you can incorporate more of it into your diet. Check out her infographic!
---