Nutrition 101
Q: What is the Best Healthy Diet to Follow?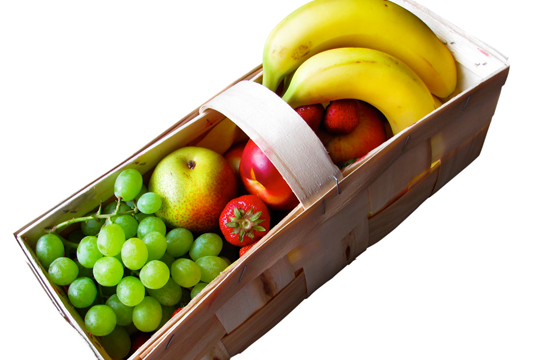 Culinary Nutritionist Andrea Canada gives her view on the US News and World Report's annual ranking of diets.
The US News and World Report just published their annual ranking of diets by nutrition and health experts, with the DASH (Dietary Approaches to Stop Hypertension), TLC (Therapeutic Lifestyle Change) and Mediterranean diets coming in first, second and third place, respectively. Along with a balanced approach to the inclusion of all food groups, these diets also encourage fruit and vegetable consumption, healthier unsaturated fats from fish and oils and a limited amount of saturated fat. Moreover, these diets are based on real food and can be maintained for overall health in the long-term. The principles of SPE Certified -- which encourage produce and healthier fats while reducing saturated fats and sodium -- and are well aligned with those diets at the top of the list, and especially the Mediterranean diet.

In contrast, diets that ranked poorly in this list were those that were overly restrictive or discouraged a particular food group. Such restrictive diets can not only be difficult to adhere to, but also may lead to nutrient deficiencies. Notably, a vegan diet ranked 23rd in the list: this 100% plant-based diet scored well in the disease prevention category but poorly in its ease of maintenance and safety. As a more restrictive diet, it can require a significant amount of work and knowledge of nutrition to fully meet its nutritional requirements.

People ask me all the time what diet they should follow to meet their particular goals to slim down. In general, the action of 'dieting' is in itself restrictive. While some restriction and perhaps even drastic changes may be necessary to jump start a new healthy regimen, long-term lifestyle change requires developing lasting healthier habits. So rather than watching the scale, come up with a list of healthier eating goals. Allow for flexibility in your eating plan but routinely assess if your actual behavior is meeting those goals. If not, examine what may be causing you to fall short and make adjustments that get you back on track. And hopefully, over time, those goals will become habits of your healthier lifestyle!
Do you follow a particular diet with the aim of improving your overall health? Let us know in the comments below.
---
Recipes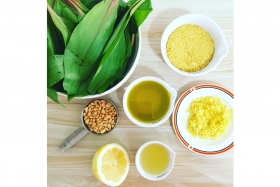 Recipes
May 20, 2018 by Jessica Lin, Dietetic Intern
Dietetic Intern Jessica Lin got creative with ramps, the hyper-seasonal sign of spring!
---
April 20, 2018 by Allison Aaron, Sr. Culinary Nutritionist
Do you really know what's in your protein powder? Allison discusses a recent report that examined contamination in this dietary supplement and discusses whether protein powders are a necessary addition to our diets.
---