Behind the Scenes, Interviews
Q&A with Franklin Becker, Chef Partner at The Little Beet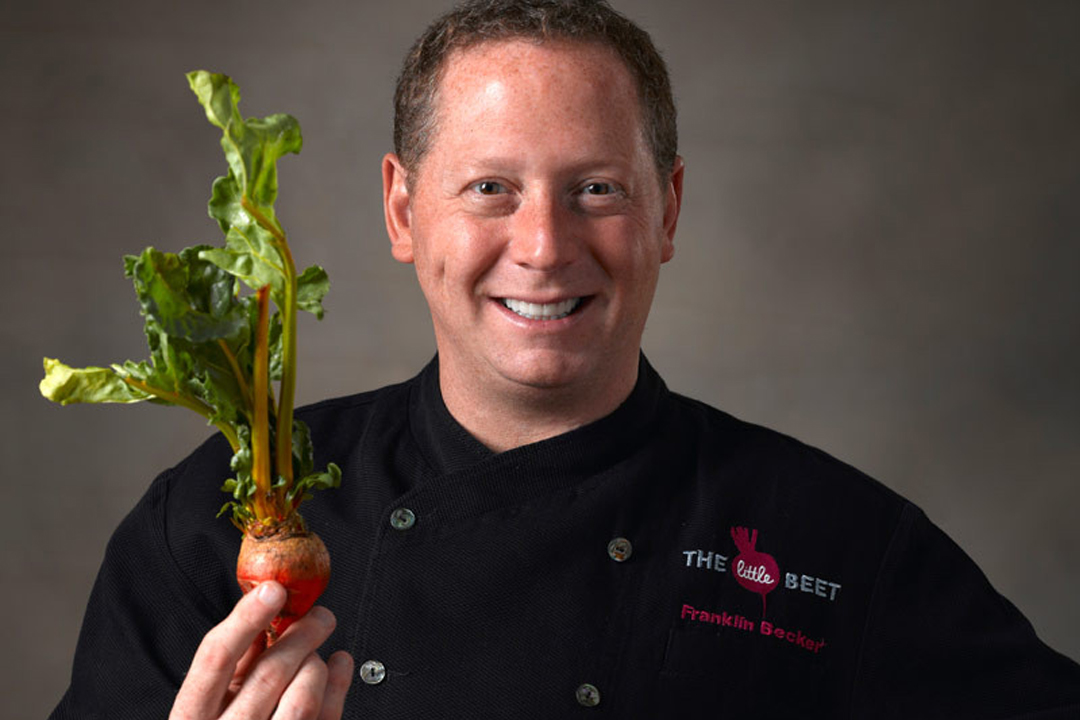 SPE Certified's newest client is The Little Beet, the sensational new grab and go in Midtown Manhattan whose mission is to serve real food deliciously. In anticipation of its expansion to four other NY-metro locations this fall, our VP Marketing, Greg Deligdisch, sat down with Chef Partner Franklin Becker to find out more…
Q: What prompted you to become a chef?

A: I've been cooking for as long as I remember, helping my mother as a 7 year-old in her Brooklyn kitchen! I love to cook and make people happy; it's my life and passion. So I went to the CIA [Culinary Institute of America] for some formal training.
Q: As a young chef, did you have any culinary heroes you looked up to?

A: I grew up in the 80s and 90s when a handful of chefs were making their name as American icons – Larry Forgione, Charlie Palmer, David Burke, Jonathan Waxman, Alfred Portale... I was observing this diverse core group, admiring their innovations and viewing them as major leaders at the time.
Initially, though, I ended up taking a southwestern route and was into the works of Stephan Pyles, Robert Del Grande, David Walzog and Bobby Flay.
Q: Can you tell us a bit about your career track and how you ended up at The Little Beet?

A: I first worked with Charlie Palmer, David Walzog and Bobby Flay before changing direction. Then my first real chef position was at Local, which got great reviews followed by stints as Executive Chef at Capitale, Brasserie and Trinity at the Tribeca Grand Hotel. Then, later I became the Executive Chef of Abe & Arthur's before being promoted to Corporate Chef for the EMM Group, which was bridging the gap between nightlife and fine dining.
Q: How is The Little Beet different from other so-called "healthy grab and gos"? What makes The Little Beet unique?

A: Health comes naturally; we don't consciously think about it, but rather focus on food that tastes great – that also happens to be healthy. We don't follow trends, we set them; for example, The Little Beet is 100% gluten free, a key differentiator versus our competitors.
Q: Do you think The Little Beet is tailor-made for a New York sensibility, or does it have broader, more national appeal?

A: Not national, but global! In 10 years, we'd like to be at 100 units and become a household name. It's ambitious, but our objective is to tackle food-related illnesses by changing the way America eats. Soon, we will be opening three locations: Park and 51st, the Financial District and Roosevelt Fields on Long Island. And in October we'll be premiering a sit-down version of The Little Beet on Park and 24th.
Q: "Wholesome food" is clearly a guiding ethos at The Little Beet. Could you describe exactly what that means to you?

A: Good ingredients prepared simply and well, showcasing their natural benefits and great taste. The word healthy is overused and didn't quite capture what wholesome communicates, namely great tasting food that is good for you.
Q: What is your "go to" healthy ingredient?

A: I have several -- can't just name one! Avocados (what a great texture!) and nuts (amazingly versatile and so good for you). And in the fast casual world, citrus (for the flavor "bombs") and fresh herbs are sorely underutilized; we want to change that.
Q: SPE Certified's goal is to bring healthy AND delicious food to as many people as possible. Has nutrition always been important to you as a chef?

A: Honestly, it was never a priority until I was diagnosed with Type 2 Diabetes at age 27. So initially my interest in vegetables, fruits, grains and healthy fats was for selfish reasons, but that has morphed into a profound appreciation of how great food, simply prepared, can be a life-changer.
Find out more about The Little Beet
---
April 20, 2018 by Allison Aaron, Sr. Culinary Nutritionist
Do you really know what's in your protein powder? Allison discusses a recent report that examined contamination in this dietary supplement and discusses whether protein powders are a necessary addition to our diets.
---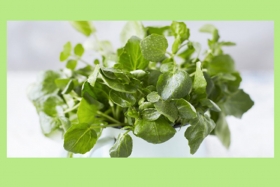 March 19, 2018 by Kat Villarino, Dietetic Intern
Dietetic Intern Kat Villarino covers why watercress is such a nutrient powerhouse and shares how you can incorporate more of it into your diet. Check out her infographic!
---