Recipes
Pumpkin Banana Bread with Chia Recipe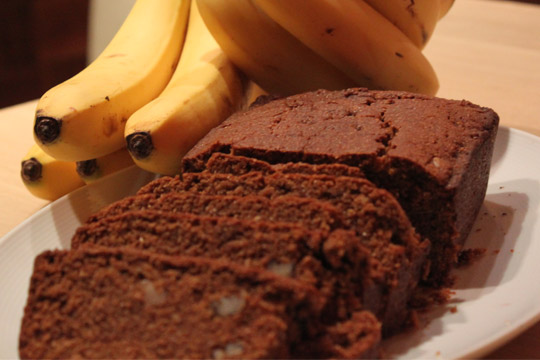 This healthy and delicious pumpkin banana bread is easy to make and contains just 1g of saturated fat per serving.
Pumpkin Banana Bread with Chia Recipe
Serves 12
1 medium banana, mashed
2 cups plain pumpkin purée or a 15oz can
⅓ cup canola oil
2 eggs, beaten
½ cup honey
1 tsp vanilla extract
2 cups white whole wheat flour
1 ½ tsp baking powder
½ tsp salt
2 tbsp Chia Seeds
½ tsp ginger, ground
½ tsp nutmeg, ground
1 tsp cinnamon, ground
½ cup walnuts, chopped (optional)
Directions

Pre-heat oven to 350 degrees. Whisk together flour, baking powder, chia seeds, salt and spices in a medium bowl and set aside.
Combine banana, pumpkin purée, oil, eggs, honey and vanilla in a large bowl.
Add dry ingredients to wet ingredients and combine until just mixed, then fold in nuts.
Place in an 8 ½ " by 4 ½ " loaf pan that has been coated with cooking spray. Bake for 50 minutes to 1 hour, or until a toothpick inserted in the center comes out clean.
Nutritional information per serving:

Calories: 245
Fat: 10g
Saturated Fat: 1g
Na: 170mg
Carbohydrates: 35g
Fiber: 5g
Protein: 5g
---
April 20, 2018 by Allison Aaron, Sr. Culinary Nutritionist
Do you really know what's in your protein powder? Allison discusses a recent report that examined contamination in this dietary supplement and discusses whether protein powders are a necessary addition to our diets.
---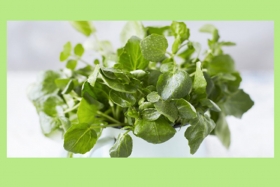 March 19, 2018 by Kat Villarino, Dietetic Intern
Dietetic Intern Kat Villarino covers why watercress is such a nutrient powerhouse and shares how you can incorporate more of it into your diet. Check out her infographic!
---