Nutrition 101
Monk Fruit as an Artificial Sweetener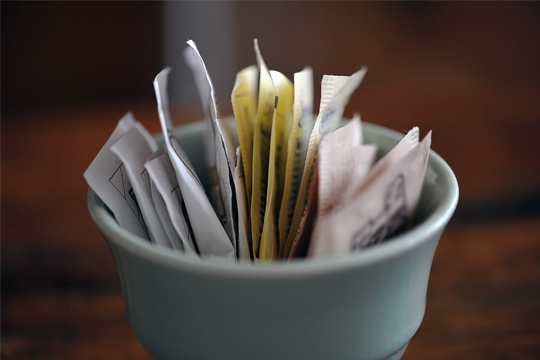 Photo: subsetsum
Culinary Nutritionist Andrea Canada weighs in on the rise in popularity of monk fruit as a sweetening agent.
At the Food and Nutrition Conference and Expo back in October, I came across the new darling of the sweetener world, the monk fruit. Grown on vines in the mountains in Asia, monk fruit is an especially sweet fruit that has been used for centuries for its sweetness. According to monkfruit.org, some of the sweetness of the monk fruit comes from a specific antioxidant compound in the fruit and not actually the sugars themselves.
In the 1990s, Procter & Gamble patented a process to extract the specific compound that contributes to the sweetness of the monk fruit. In this way, the sweetness of the fruit was concentrated into an ultra-sweet extract (200x the sweetness of cane sugar) that had no significant calories. Despite the patent being filed so long ago, it's only recently that monk fruit has come to the fore.

Monk fruit extract is available as Pure Fruit and is also being used in a variety of non-caloric sweeteners such as Nectresse and Monk Fruit in the Raw. All can be used in beverages, smoothies, yogurts and oatmeal, among others. Like its competitors, Nectresse markets its proprietary blend of monk fruit extract, erythritol (a sugar alcohol), sugar and molasses as an all-natural no-calorie sweetener for use in coffee, tea, smoothies, oatmeal and yogurt. However, the process to extract the sweet element from the monk fruit seems over-simplified and as it requires a patent, is likely far from something that can be conducted outside a laboratory. For a sweetener that's billed as "all-natural", the process of extracting it might not be as natural as we'd like it to be.

Monk fruit extract is on the GRAS list, or "Generally Recognized As Safe" by the FDA. If you use non-nutritive sweeteners, you may like the taste of monk fruit in your beverages or yogurt. However, I've discussed the issues I have with sweetened beverages before. Typically, I prefer to sweeten my yogurt with fresh fruit and flavor plain seltzer with lemon juice.

Have you ever tried using monk fruit as a sweetener? Let us know in the comments below.
---
April 20, 2018 by Allison Aaron, Sr. Culinary Nutritionist
Do you really know what's in your protein powder? Allison discusses a recent report that examined contamination in this dietary supplement and discusses whether protein powders are a necessary addition to our diets.
---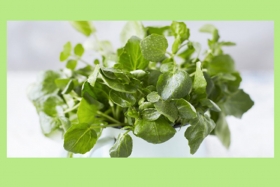 March 19, 2018 by Kat Villarino, Dietetic Intern
Dietetic Intern Kat Villarino covers why watercress is such a nutrient powerhouse and shares how you can incorporate more of it into your diet. Check out her infographic!
---