Events
Just Food's "Let Us Eat Local" 2012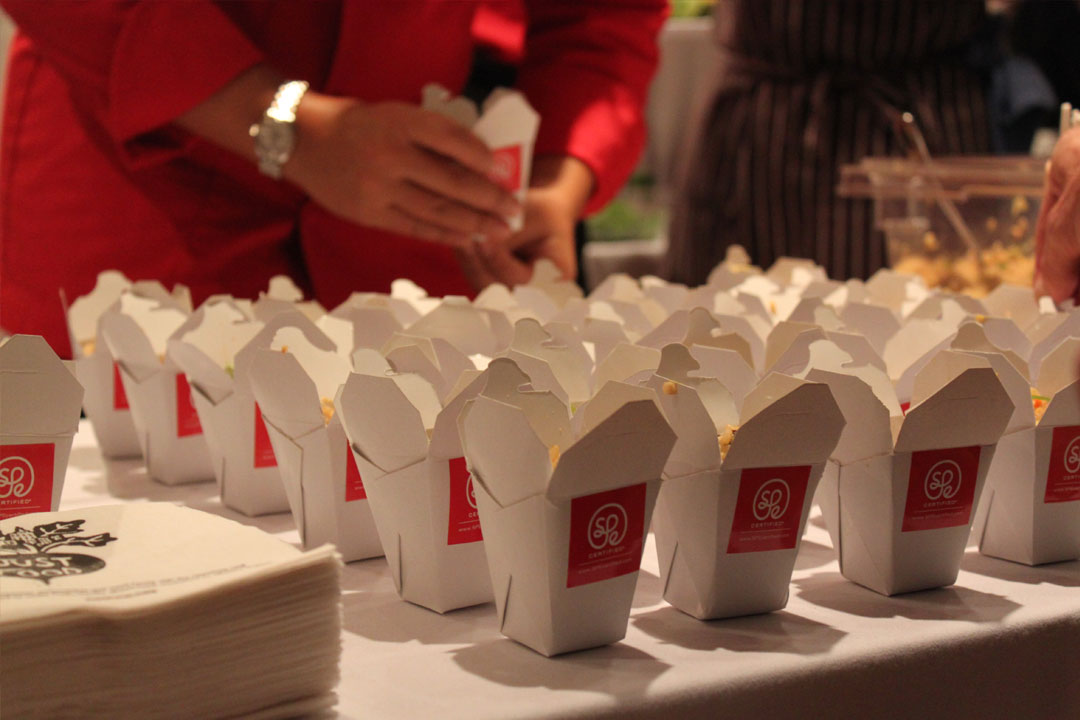 Last week SPE Certified participated in the 5th annual "Let Us Eat Local", an event celebrating locally grown food to support the non-profit organization "Just Food."
Over 50 New York restaurants, vendors, breweries and wineries descended upon the Altman Building in Chelsea for this year's event.
The event itself was spectacular -- a celebration of delicious local food bites complemented by a number of seasonal brews, juices and fine wines. As proud event sponsors, SPE Certified was present with our healthy, nutritious and delicious pork fried rice! SPE Certified Executive Chef Anthony Moraes and Culinary Nutritionist Natalia Hancock reprised their healthy update of a New York City staple from July's event at Eataly, and served it in compostable, mini takeout boxes from the SPE Certified table (try to spot them in the video above!).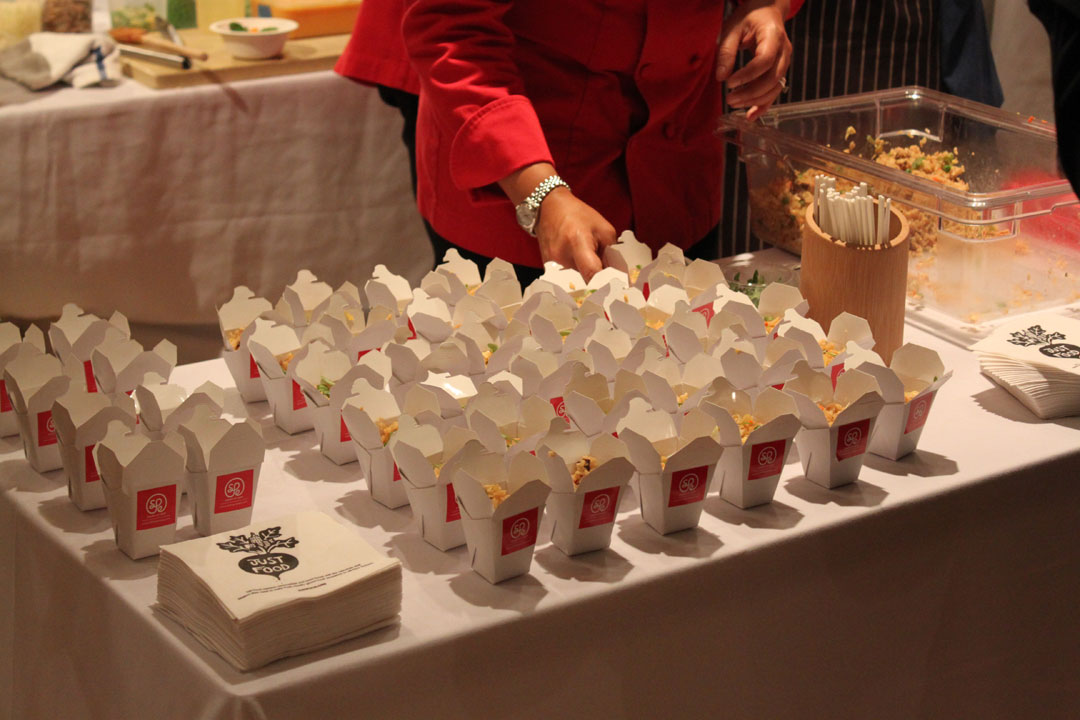 Natalia sets the table before the doors open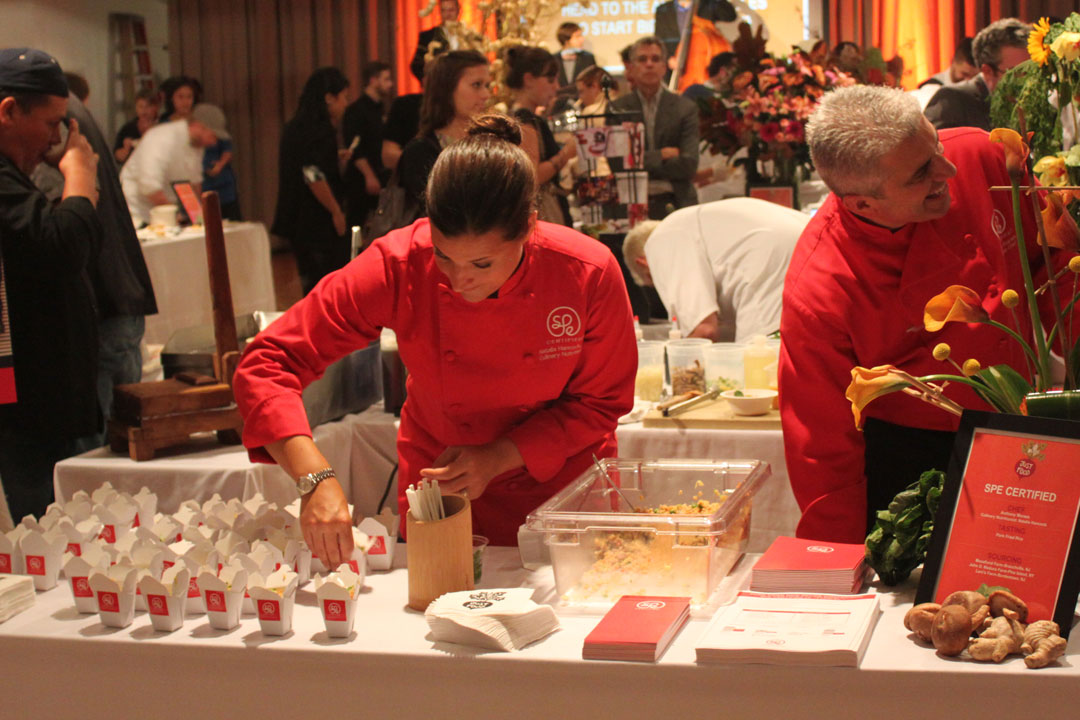 Pork fried rice is served!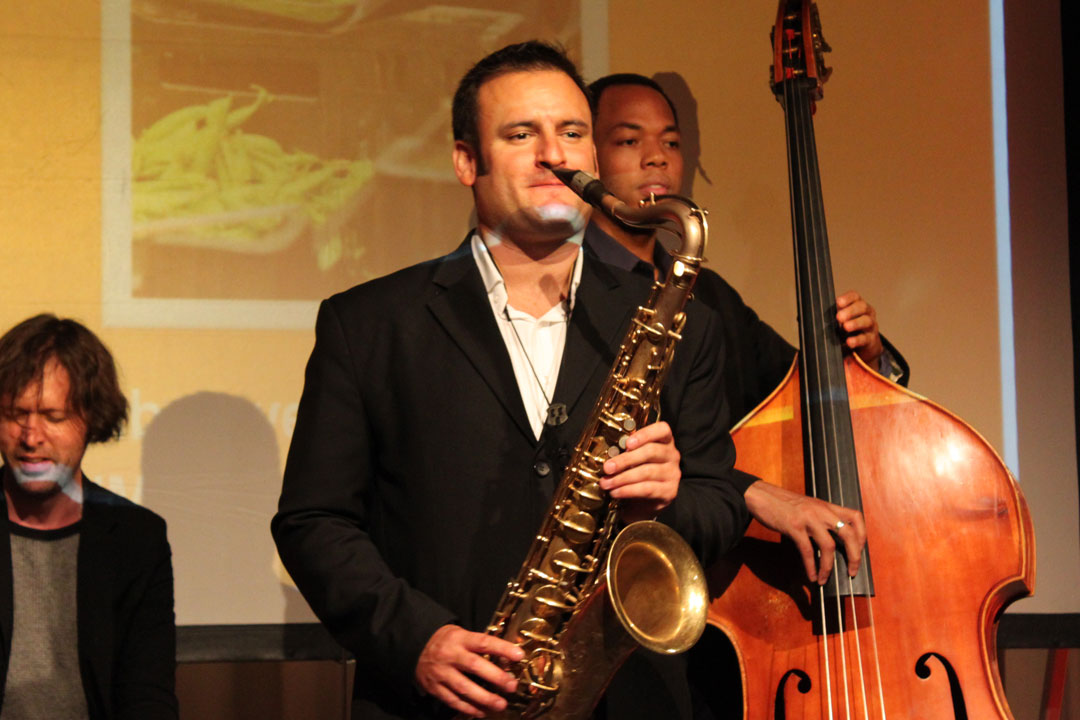 Any event with great food also requires great music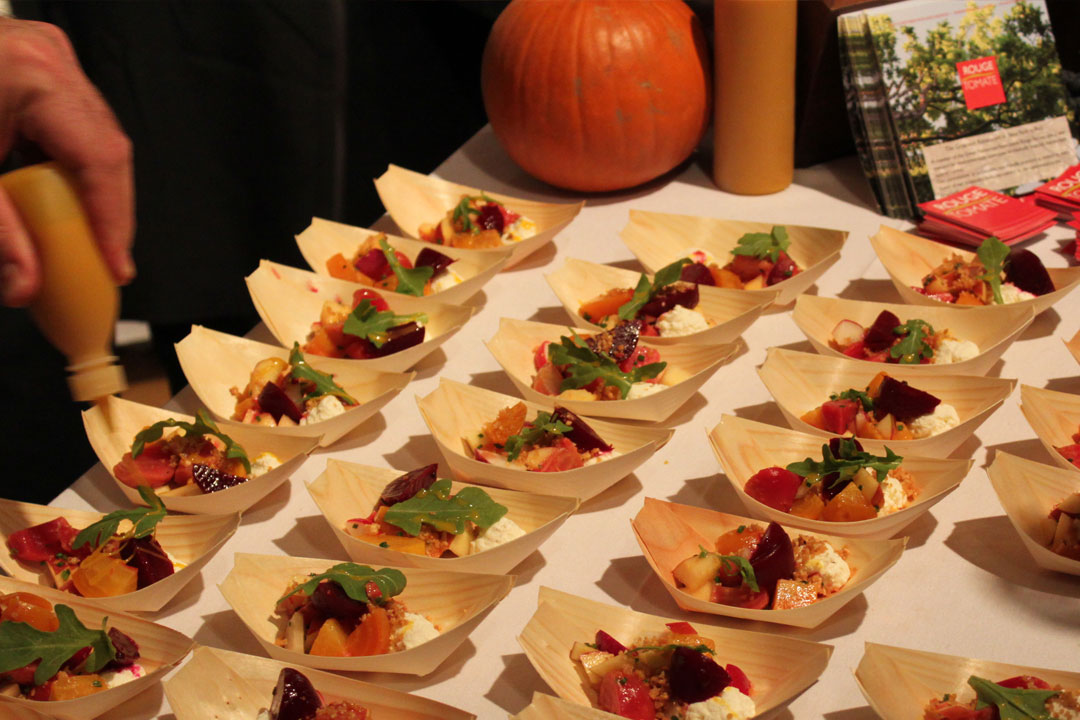 I took some time to visit Rouge Tomate's table, where I found a beautifully-plated salad of baby beet, apple, radish, housemade ricotta, honey elixir, hazelnut crumble, and wild arugula.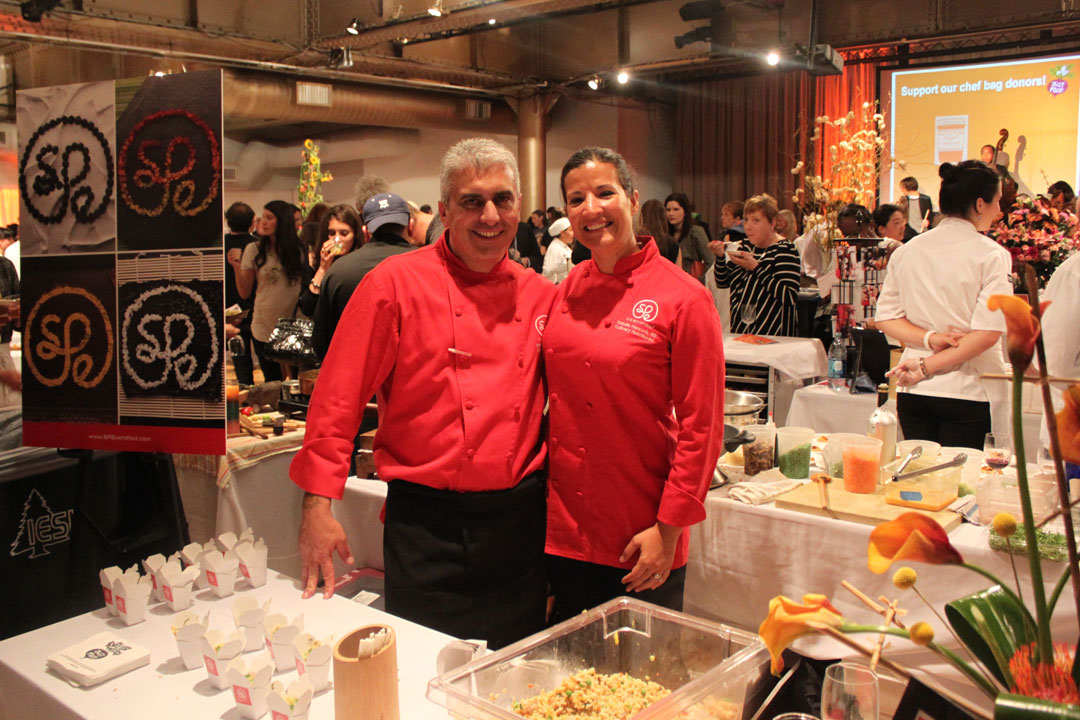 Natalia and Anthony manage to find a little time to pose for the camera
Although the event is over for this year, you can still help to support Just Food by bidding on one of the donated auction items, which remains open until October 16th. And if you like the sound of having a 5-course SPE-certified tasting menu cooked by Anthony and Natalia in the comfort of your own home, check out our auction item here!
---
April 20, 2018 by Allison Aaron, Sr. Culinary Nutritionist
Do you really know what's in your protein powder? Allison discusses a recent report that examined contamination in this dietary supplement and discusses whether protein powders are a necessary addition to our diets.
---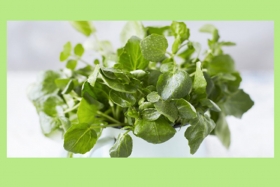 March 19, 2018 by Kat Villarino, Dietetic Intern
Dietetic Intern Kat Villarino covers why watercress is such a nutrient powerhouse and shares how you can incorporate more of it into your diet. Check out her infographic!
---