News Commentary
How Much do Companies Spend Marketing Junk Food to Children?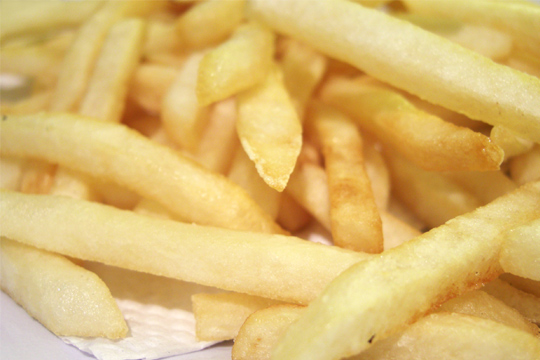 Andrea Canada, mother and R.D., discusses the amount of money involved in marketing junk food to young minds.
Marketing food to kids has been a topic of discussion for years but is currently at the forefront as the White House and First Lady Michelle Obama recently announced a summit to discuss the issue.
Walking through the grocery store with a child can seem like navigating a mine field. Bright boxes of snacks and cereals featuring familiar characters line the shelves, often at the child's eye-level. On television, children's programming is interrupted by commercials for junk food. But avoiding the ads isn't as simple as just turning off the TV. Food companies market products in movies, video games, toys, clothing, websites and other merchandising, all with the hope to increase sales and plant a seed of brand loyalty in a young mind. Here are a few statistics from the Center for Science in the Public Interest's Food Marketing Workgroup:
Companies spend $1.79 billion annually to market food to children with only $280 million for healthy foods
70% of food ads on the most popular children's television channel are for junk foods
Two-thirds of children's websites display food ads; of these food ads, 84% are for junk foods
Research indicates that children don't understand the persuasive nature of advertisements until age 8
For years, companies have been voluntarily trying to self-regulate their advertising of unhealthy products to children. However, there's been little significant impact in the market. Recently, Unilever announced it would stop direct marketing aimed at children under six years old -- a large step in the right direction. However, many more discussions and similar pledges by other food companies are necessary to balance the scales when it comes to the marketing of junk food to children.
The sheer amount currently being spent on marketing to children makes it near-impossible to avoid. Do you find it difficult to keep your child away from junk food advertising? Let me know about your experiences and how you deal with junk food advertising in the comments section below.
---
April 20, 2018 by Allison Aaron, Sr. Culinary Nutritionist
Do you really know what's in your protein powder? Allison discusses a recent report that examined contamination in this dietary supplement and discusses whether protein powders are a necessary addition to our diets.
---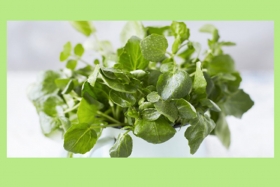 March 19, 2018 by Kat Villarino, Dietetic Intern
Dietetic Intern Kat Villarino covers why watercress is such a nutrient powerhouse and shares how you can incorporate more of it into your diet. Check out her infographic!
---