Recipes
End-of-Summer Panzanella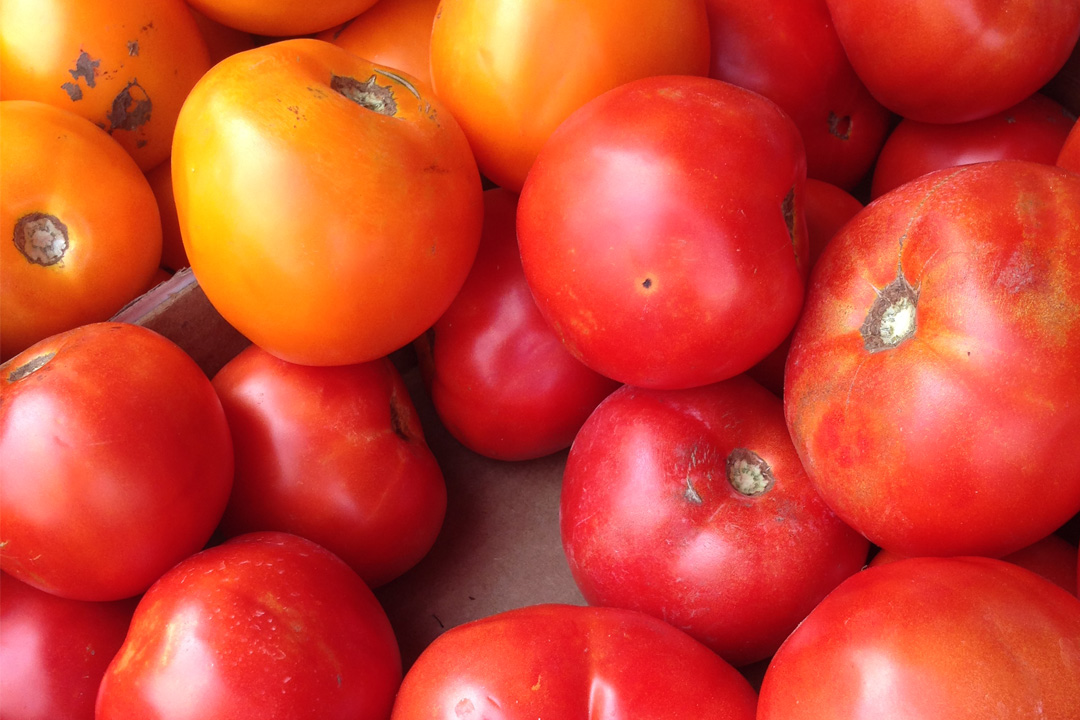 Farmer's Markets and gardens are bursting with tomatoes. Try this Tomato Watermelon Panzanella, an old favorite from Rouge Tomate, for a refreshing end-of-summer salad.
Tomato Watermelon Panzanella Salad
Serves 6
Sherry Vinaigrette
¼ cup sherry vinegar
¼ cup olive oil
pinch fine sea salt

Directions: Whisk ingredients in small bowl and reserve.
Sourdough Croutons
1/3 cup olive oil
1 QT cubed sourdough bread
Directions: Toss bread in oil so it is evenly coated. Spread on sheet tray and toast at 300°F until golden brown and completely firm.
For Salad
2 ½ cups diced watermelon
2 ½ cups large diced red-ripe tomato
1 cup medium diced cucumber (seeds removed)
1 cup arugula
¼ cup thinly sliced red onion
1 ½ cups Sourdough Croutons
1/3 cup Sherry Vinaigrette
¼ cup sliced black olives, such as Kalamata
½ cup crumbled feta
¼ cup chiffonade basil
Black pepper to taste
Directions: In mixing bowl, toss together watermelon, tomato, cucumber, arugula, red onion, sourdough croutons and vinaigrette. Divide among 6 bowls and top with olives, crumbled feta, and fresh basil.
Nutrition information per serving:
Calories: 300kcal
Fat: 21g
Saturated Fat: 4.5g
Fiber: 2g
Protein: 5g
Carbohydrates: 23g
Sodium: 380mg
Potassium: 390mg
---
April 20, 2018 by Allison Aaron, Sr. Culinary Nutritionist
Do you really know what's in your protein powder? Allison discusses a recent report that examined contamination in this dietary supplement and discusses whether protein powders are a necessary addition to our diets.
---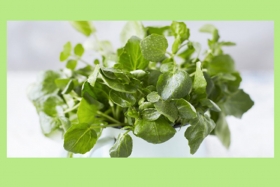 March 19, 2018 by Kat Villarino, Dietetic Intern
Dietetic Intern Kat Villarino covers why watercress is such a nutrient powerhouse and shares how you can incorporate more of it into your diet. Check out her infographic!
---