Behind the Scenes, Photography
Delicious, Inspired and Good for You: Rouge Tomate's New Dishes
When the seasons change, Rouge Tomate's new menu ideas are as fresh as its ingredients.
As various fruits and vegetables go in and out of season, restaurants' menus evolve to incorporate ingredients that are hitting their seasonal peaks. At NYC's Rouge Tomate, there's much more to think about than just new ingredients: adhering to the SPE guidelines, nutritional balance and synergies must also be observed.
In addition to the hard work and care that goes into the culinary side, the chef must also make sure the new dishes come out looking just as visually stunning as their predecessors. Therefore it's no mean feat when your new dishes consistently taste as delicious and look as beautiful at Rouge Tomate's.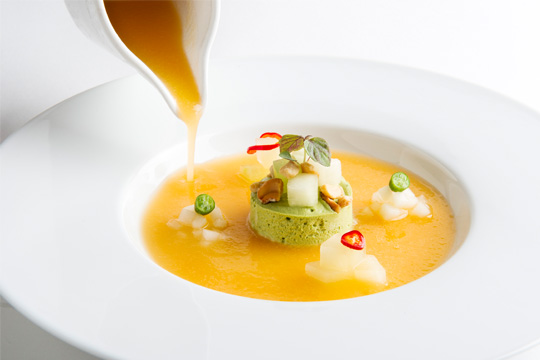 The Chilled Melon Soup, gluten-free and locally sourced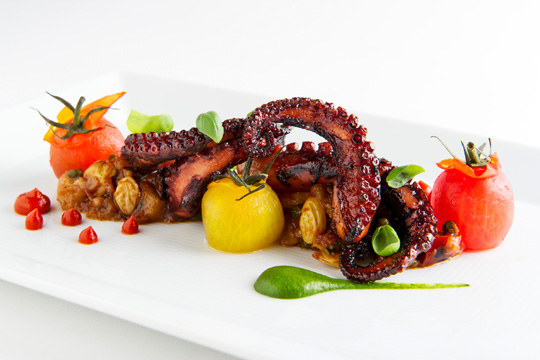 The gluten-free and locally sourced Spanish Octopus Salad
The Verbena and Raspberry Frozen Terrine, locally sourced and just 130 calories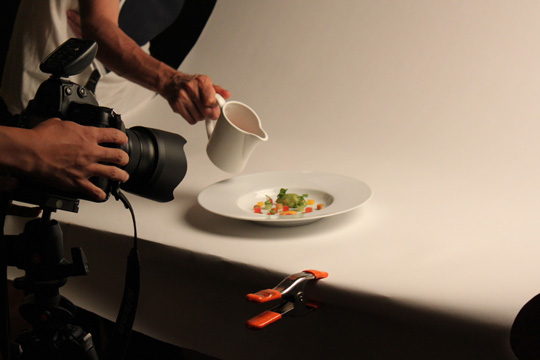 Evan Sung shoots a Local Tomato Gazpacho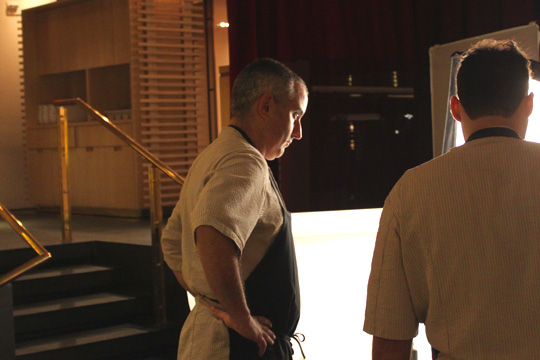 Rouge Tomate's Executive Chef Jeremy Bearman gives direction over the plating of his dishes
It's hard to believe that food can look and taste this good, while remaining nutritionally balanced and good for you. Fortunately for me, I was present at the most recent photoshoot and was treated to a tasting of these fabulous dishes, which means that I can confirm that they taste as amazing as they look! Our thanks go to Jeremy Bearman, the entire team at Rouge Tomate and NYC's favorite photographer Evan Sung for their courtesy during the shoot.
View a nutritional analysis of each of Rouge Tomate's dishes.
---
April 20, 2018 by Allison Aaron, Sr. Culinary Nutritionist
Do you really know what's in your protein powder? Allison discusses a recent report that examined contamination in this dietary supplement and discusses whether protein powders are a necessary addition to our diets.
---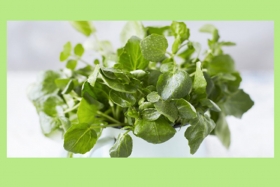 March 19, 2018 by Kat Villarino, Dietetic Intern
Dietetic Intern Kat Villarino covers why watercress is such a nutrient powerhouse and shares how you can incorporate more of it into your diet. Check out her infographic!
---