Behind the Scenes, Where to find SPE-certified
Celebrity Cruises' SPE-certified Dishes to Appear on LXTV's "1st Look"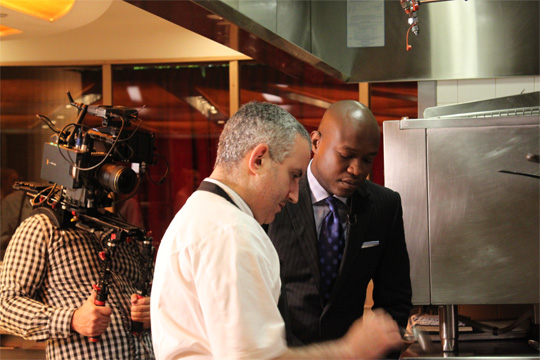 Having heard the news that Celebrity Cruises and SPE Certified were partnering on over 60 new, healthy and delicious recipes, LXTV's Siafa Lewis came to NYC to find out more about the program.
There has been much buzz regarding this partnership, which premiered April 6th onboard Celebrity's newest ship, Reflection, where Caribbean-bound guests were the first to taste the exciting, mouth-watering dishes. Earlier today, Siafa met with Michael Bayley, Celebrity Cruises' CEO, to hear how diners can indulge – without worrying about their health.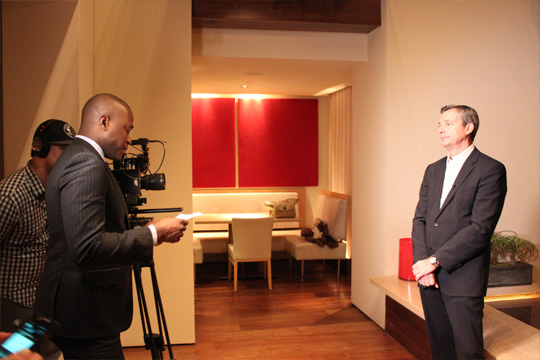 Michael spoke of Celebrity Cruises' innovative approach to dining as being key to their philosophy of providing guests with an unmatchable luxury vacation experience. He stated that a natural next-step was for Celebrity Cruises' culinary team to align itself with the chefs and culinary nutritionists at SPE to create nutritious and delicious offerings unique to the cruise line industry.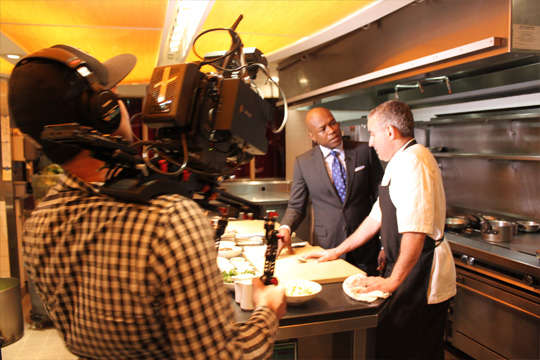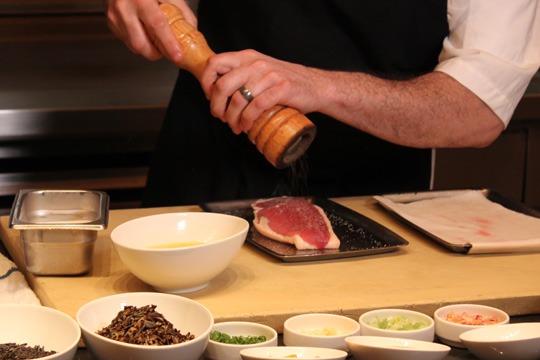 Siafa also spoke with Jeremy Bearman, Corporate Executive Chef - SPE Certified and Rouge Tomate. As Chef Bearman explained the culinary and nutritional philosophy behind SPE Certified, he regaled LXTV's audience with a cooking demonstration of one of the most popular dishes – the Seared Duck with "Fried" Wild Rice. After explaining the sustainability and nutritional advantages of using the duck's own stock and natural fats during the cooking process, Chef plated the dish – weighing in at just 360 calories -- for tasting. To give Siafa the full SPE Certified experience, he was also served the nutrient-dense Roasted Carrot Cumin Salad and the delicious Bittersweet Chocolate Fondant.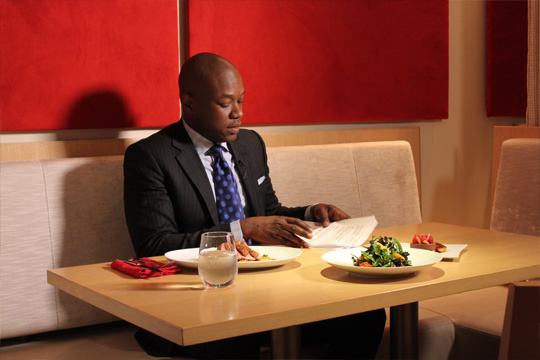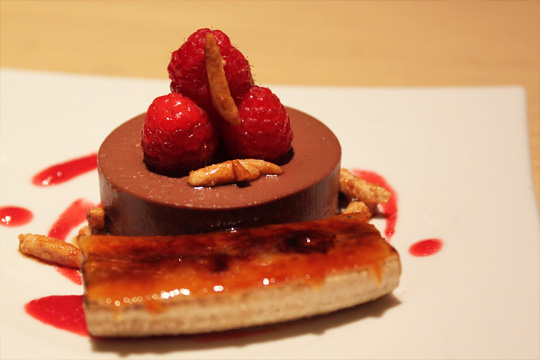 Watch for Jeremy, Michael and Siafa on LXTV's "1st Look" later this month!
---
April 20, 2018 by Allison Aaron, Sr. Culinary Nutritionist
Do you really know what's in your protein powder? Allison discusses a recent report that examined contamination in this dietary supplement and discusses whether protein powders are a necessary addition to our diets.
---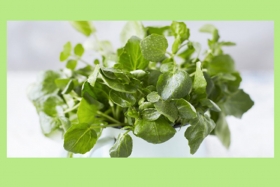 March 19, 2018 by Kat Villarino, Dietetic Intern
Dietetic Intern Kat Villarino covers why watercress is such a nutrient powerhouse and shares how you can incorporate more of it into your diet. Check out her infographic!
---