Recipes
It's Blueberry Season! Blueberry Almond Overnight Oats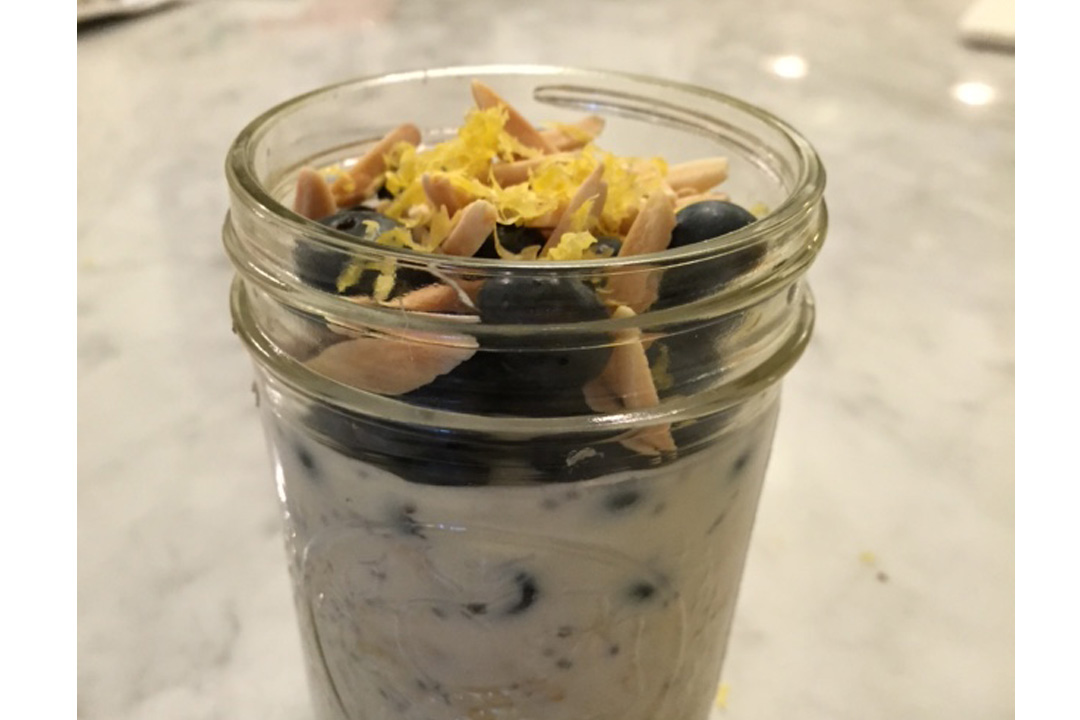 Kristy shares her recipe for Blueberry Almond Overnight Oats - the perfect breakfast to enjoy this time of year as blueberries are coming into season.
Blueberry Almond Overnight Oats
1 serving
Ingredients:
½ cup rolled oats
⅓ cup 2% plain Greek yogurt
⅔ cup 1% milk
1 tsp chia seeds
Pinch of salt
1 ½ tsp honey
¼ tsp vanilla or almond extract
Topping:
⅓ cup fresh blueberries
1 ½ tsp toasted slivered almonds
¼ tsp lemon zest
Directions:
1. Combine oats, yogurt, milk, chia seeds, salt, honey, and extract together until well combined.
2. Pour into bottom of jar or bowl. Top with layer of blueberries, then almonds and then lemon zest.
3. Tightly seal and refrigerate overnight.
4. Mix together again before eating.
As a single serving, this a hearty complete breakfast - if you want to lighten it up, we suggest splitting it into 2 small jars.

Nutrition Info per serving:
Calories: 430kcal
Fat: 12g
Saturated Fat: 3g
Carbohydrates: 57g
Fiber: 9g
Sugar: 25g
Protein: 22g
Sodium: 240mg
Potassium: 400mg
---
April 20, 2018 by Allison Aaron, Sr. Culinary Nutritionist
Do you really know what's in your protein powder? Allison discusses a recent report that examined contamination in this dietary supplement and discusses whether protein powders are a necessary addition to our diets.
---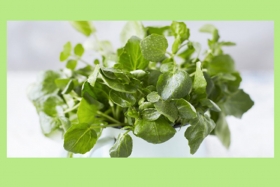 March 19, 2018 by Kat Villarino, Dietetic Intern
Dietetic Intern Kat Villarino covers why watercress is such a nutrient powerhouse and shares how you can incorporate more of it into your diet. Check out her infographic!
---