Recipes
Apple-Pear Sauce Recipe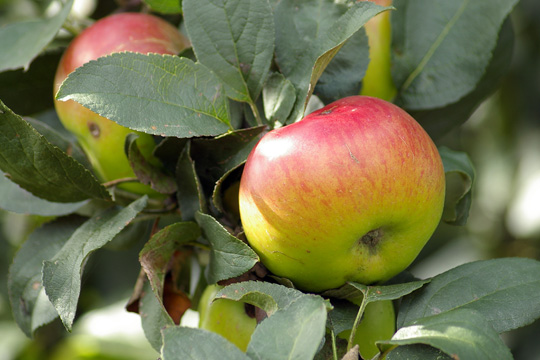 An incredibly simple, healthy and delicious apple-pear sauce from Culinary Nutritionist Natalia Hancock.
Apple-Pear Sauce
Makes 6 servings
1lb apples, washed, quartered, cored
1lb pears, washed, quartered, cored
Tap water
Optional ½ tsp cinnamon, nutmeg, ginger, cloves
Directions

Fill a large pot with ½ inch of tap water and bring to a boil, then reduce heat to a simmer on medium-low heat.
Add quartered apples and pears.
Cover and simmer 10-15 minutes or until fruit is tender.
Season the apples and pears with spice(s) if desired.
Mash for chunky texture or puree for a smooth texture.
Nutritional information per ¾-cup serving:

Calories: 80kcal
Fat: 0g
Saturated Fat: 0g
Protein: <1g
Carbohydrate: 22g
Fiber: 4g
Sodium: 0mg
Potassium: 170mg
---
April 20, 2018 by Allison Aaron, Sr. Culinary Nutritionist
Do you really know what's in your protein powder? Allison discusses a recent report that examined contamination in this dietary supplement and discusses whether protein powders are a necessary addition to our diets.
---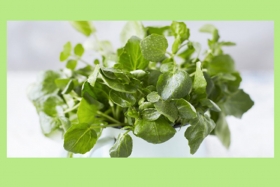 March 19, 2018 by Kat Villarino, Dietetic Intern
Dietetic Intern Kat Villarino covers why watercress is such a nutrient powerhouse and shares how you can incorporate more of it into your diet. Check out her infographic!
---