Nutrition 101
5 Resolutions For a Healthy New Year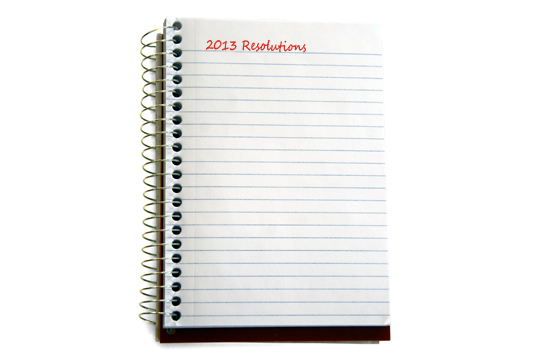 Culinary Nutritionist Andrea Canada gives her 5 top tips for a healthy 2013.
With 2013 now upon us, resolutions for weight loss and healthier eating are among the most common to be made -- and broken! Here are my top 5 realistic resolutions for 2013:
1. Expand your grain repertoire.

Most of us know that whole grains are good for us with their vitamins, minerals and fiber. This year, resolve to eat more minimally-processed grains. Branch out from brown rice or barley and try some wheat berries, quinoa, or freekeh. I like to combine a few different grains together, cook them in home-made stock, then toss with diced tomatoes, cucumbers, feta cheese, herbs and a vinaigrette for a simple grain salad.
2. Eat more plant-based meals.

Most of us would benefit from adding more vegetables and fruit to our diets. Another good choice for our own health and the health of the environment is to eat less animal protein. Similar to "#MeatlessMondays", commit to one or two vegetarian days a week. You can create complete proteins by combining foods like grains and legumes, or use tofu or tempeh as the protein in a dish.
3. Pay attention to added sugars.

While desserts, candy and sugar-sweetened beverages obviously have added sugar, there's also sugar added to sports drinks, sweetened teas and coffee drinks, fruit yogurts, cereals and some dried fruits. It can take time for your palate to adjust to lower levels of sweetness, so be patient. Check out some earlier posts to learn about the difference between natural and added sugars and also about non-nutritive sweeteners.
4. Make your own snacks.

If it's too overwhelming to think about cooking more meals at home, especially after a long day at work, try making healthy snacks in bulk that you can grab when you're running out the door in the morning. Hummus and veggies or a simple trail mix are my go to snacks from home. Get some healthy recipes here.
5. Don't be too hard on yourself.

I confess, I've already broken my New Year's resolution and it's only January 3rd! Don't give up if you stray from your health-related goals for 2013. With patience, small steps toward healthier eating can eventually become habits that are part of your regular routine.
What healthy resolutions are you making this year? Let us know in the comments below.
Here's to a happy, healthy 2013!
---
April 20, 2018 by Allison Aaron, Sr. Culinary Nutritionist
Do you really know what's in your protein powder? Allison discusses a recent report that examined contamination in this dietary supplement and discusses whether protein powders are a necessary addition to our diets.
---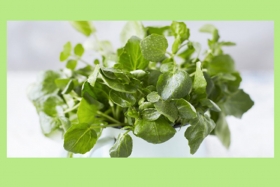 March 19, 2018 by Kat Villarino, Dietetic Intern
Dietetic Intern Kat Villarino covers why watercress is such a nutrient powerhouse and shares how you can incorporate more of it into your diet. Check out her infographic!
---