Recipes
Zupa Ogorkow: Polish Sour Cucumber Soup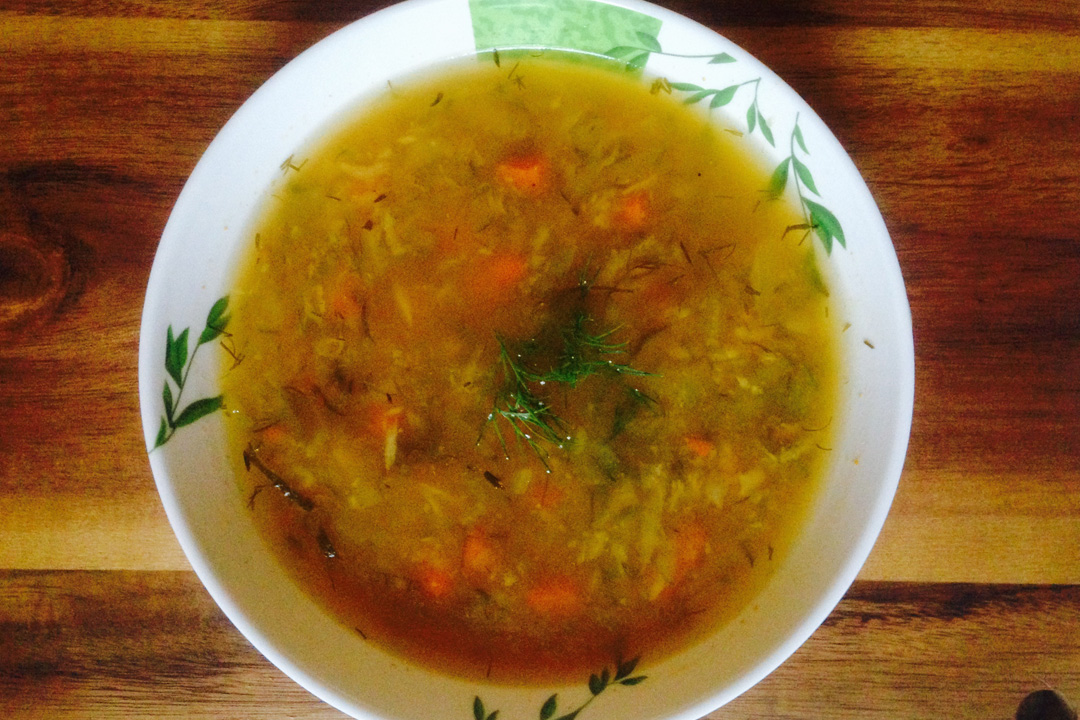 Dietetic Intern Kinga Raynaud shares her recipe for Zupa Ogorkowa, a Polish Sour Cucumber Soup.
Pickling is a popular method of food preservation in Eastern European cuisines and pickled cucumbers, cabbage and beets are popularly used as staple ingredients in soups. Polish Sour Cucumber Soup is not made from fresh cucumbers like the name suggests, but rather uses brined pickles. This traditional Polish soup has a pleasantly sour flavor, and pairs well with a crusty, toasted bread.
For a more traditional soup, look for a jar of Polish pickles in your local Eastern European market that are brine-cured and do not contain added sugar or vinegar.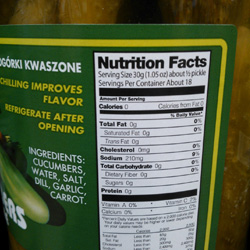 Zupa Ogorkowa: Polish Sour Cucumber Soup
Makes 8-10 servings
Ingredients:
6 cups water or no salt added vegetable broth
1 small onion, peeled and cut into ½ -inch pieces
1 medium carrot, peeled and cut into ½ -inch pieces
1 medium parsnip, peeled and cut into ½ -inch pieces
½ cup celeriac, peeled and cut into ½ -inch pieces
3 medium potatoes, peeled and cut into 1-inch pieces
6 sour dill pickles in brine, grated
1 cup of pickle juice
2 bay leaves
5 allspice berries
Salt and pepper to taste
½ cup fresh dill, chopped
1 cup plain Greek yogurt

Directions:
Place the broth in a large pot over medium-high heat. Stir in the onion, carrot, parsnip, celeriac, potatoes, bay leaves and allspice berries. Once the liquid comes to a boil, cover, reduce the heat to medium-low and cook for 25 minutes or until the vegetables are tender.
Drain the pickles, reserving the juice. Use a cheese grater or food processor to coarsely grate the pickles. Add the grated pickles and the juice to the cooked vegetables in the pot. Season with salt and pepper to taste, and cook over medium heat for 10 minutes.
Top with chopped dill and yogurt just before serving.
Nutrition Information per Serving:
Calories: 110kcal
Fat: 0.5g
Saturated Fat: 0g
Fiber: 3g
Protein: 7g
Carbohydrates: 19g
Sodium: 480mg
Potassium: 470mg
---
April 20, 2018 by Allison Aaron, Sr. Culinary Nutritionist
Do you really know what's in your protein powder? Allison discusses a recent report that examined contamination in this dietary supplement and discusses whether protein powders are a necessary addition to our diets.
---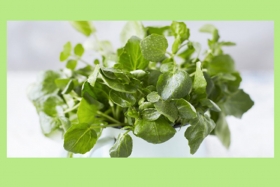 March 19, 2018 by Kat Villarino, Dietetic Intern
Dietetic Intern Kat Villarino covers why watercress is such a nutrient powerhouse and shares how you can incorporate more of it into your diet. Check out her infographic!
---