Nutrition 101
Why You Should Be Paying Attention to Choline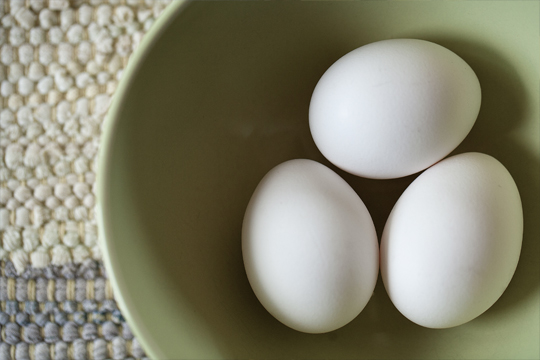 This little-known nutrient plays a vital role in our diets. Find out why you might need more of it.
What is choline?
Classified as a B vitamin, choline is an essential nutrient that ideally should be consumed -- the liver alone simply can't synthesize enough to meet the human body's needs. Research conducted by NHANES in 2004 revealed that less than 10% of the population had adequate intake of choline.
Why do I need it?
Choline plays a role in just about every bodily function. It has been shown to protect the liver from fat and cholesterol build-up while also assisting in proper muscle and nerve functions. It is particularly important during pregnancy as it can help reduce the rate of neural tube diseases, as well as brain and spinal defects in infants.
Meeting the proper amount of choline in one's diet can help:
Prevent memory loss related to aging
Delay muscle fatigue after a workout
Lower cholesterol levels
Decrease swelling and inflammation
Where can I get it?
The daily requirement for choline is 425- 550 mg/day for adults. Examples of foods that are particularly high in choline include:
Beef liver (3oz) – 418mg
Whole large egg – 112mg
Ground beef (3oz)– 90mg
Cod (3oz) – 70mg
Foods that are rich in choline such as eggs, liver and red meats are known to raise your cholesterol level but -- when consumed in moderation -- they can be an excellent source of important nutrients. Choline can also be found in vegetarian-friendly sources such as soybeans, peanut butter, broccoli and Brussels sprouts, but the amount of choline per serving is much lower than from animal sources. For this reason, vegetarians are thought to be at greater risk of choline deficiency as they are at a higher risk of vitamin B12 deficiency, which can interfere with the synthesis of choline in the liver.
Low choline intake has also been linked to high blood pressure, high cholesterol levels, nervous system disorders and fatty liver diseases. High alcohol consumption, high sugar intake and nicotine have also been shown to contribute to choline deficiency. The upper intake level for choline is 3.5 grams/day for adults (overly high doses have been associated with vomiting, increased salivation and increased sweating).
Is there enough choline in your diet? Let us know about your favorite sources in the comments section below:
---
April 20, 2018 by Allison Aaron, Sr. Culinary Nutritionist
Do you really know what's in your protein powder? Allison discusses a recent report that examined contamination in this dietary supplement and discusses whether protein powders are a necessary addition to our diets.
---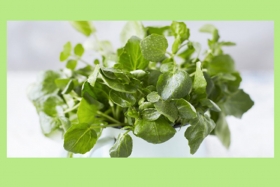 March 19, 2018 by Kat Villarino, Dietetic Intern
Dietetic Intern Kat Villarino covers why watercress is such a nutrient powerhouse and shares how you can incorporate more of it into your diet. Check out her infographic!
---