Recipes
Summer Potato Salad Recipe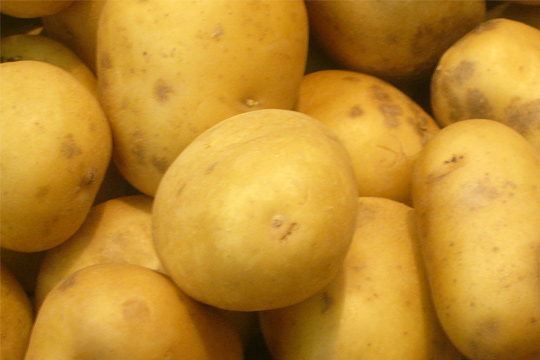 Try this low-calorie, low-fat, healthy potato salad recipe that makes no compromises in terms of taste.
Perfect as a side on a summer's day, this healthy potato salad recipe contains just 1g of saturated fat per serving. Instead of swapping out real mayonnaise for "light" mayo, it uses a combination of real mayonnaise and Greek yogurt that gives it a delicious, creamy and distinctive flavor. Try it this weekend!
Makes 8 servings

¾ lb medium red potatoes, with skin
¾ lb medium white potatoes, with skin
1 cup raw carrot, chopped
1 cup green beans, chopped
4 oz 0% Greek yogurt
1 tsp salt
4 large eggs, hard-boiled
1 tsp ground black pepper
2 tbsp real mayonnaise
Directions

Wash the potatoes and boil until tender (insert a knife to check if they are soft enough), and let cool.
Wash the green beans and carrots and combine with the potatoes, then season with salt and pepper.
Mix the Greek yogurt in with the mayonnaise and dress the potatoes.
Chop the hard-boiled eggs and carefully fold in to the salad.
Nutritional information per serving:

Calories: 140
Protein: 6g
Carbohydrates: 17g
Fiber: 3g
Sugar: 3g
Fat: 6g
Saturated Fat: 1g
Sodium: 370mg
Vitamin A: 60% DV
Vitamin C: 25% DV
---
April 20, 2018 by Allison Aaron, Sr. Culinary Nutritionist
Do you really know what's in your protein powder? Allison discusses a recent report that examined contamination in this dietary supplement and discusses whether protein powders are a necessary addition to our diets.
---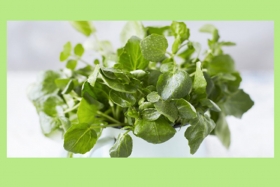 March 19, 2018 by Kat Villarino, Dietetic Intern
Dietetic Intern Kat Villarino covers why watercress is such a nutrient powerhouse and shares how you can incorporate more of it into your diet. Check out her infographic!
---