Recipes
Recipe: Spaghetti Cuarzonara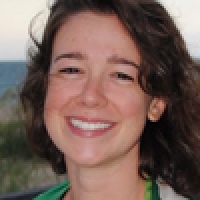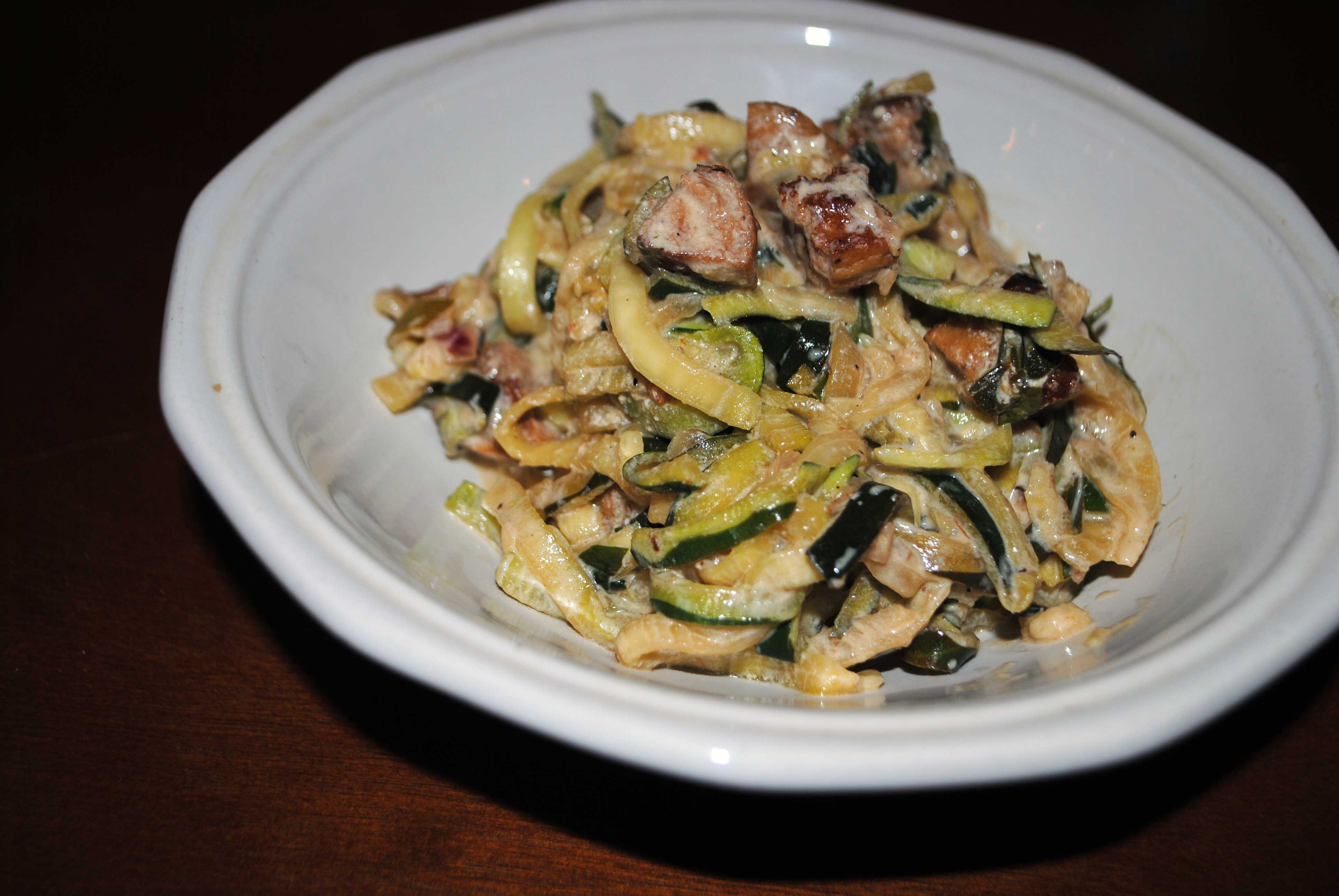 Zucchini noodles certainly aren't new, but Lauren takes them in a new direction with her tangy Spaghetti Cuarzonara recipe. Delicious both chilled or warm, it gets it's creaminess from Greek yogurt and uses a Cuarzo squash, which is similar to a zucchini but lighter in color.
Spaghetti Cuarzonara
Makes about 5 cups
Ingredients:
6 garlic cloves, minced
1 ½ cups white onion, diced
1 - 2 tsp olive oil
5 whole cuarzo or zucchini squash, spiralized
6 oz chicken sausage links
4-6 oz 2% plain Greek yogurt
3 tbsp nutritional yeast
½ tsp kosher salt
½ tsp black pepper
½ tsp crushed red pepper flakes, depending on desired spice level
6 basil leaves, chiffonade
Juice from 1 lemon (about 2 tbsp)
Directions:
1. Spiralize the squash. Pat dry and set aside.
2. Heat a grill top, cast iron skillet or sauté pan. Cut sausage in half horizontally. Cook about 4 minutes on each side. Remove and set aside.
3. Sauté garlic and onions in olive oil in a sauté pan until translucent and light brown. Cut each sausage half again horizontally and dice. Add sausage to garlic and onions. Add lemon, red pepper flake and black pepper. Toss to combine and cook for just a minute or two.
4. Add squash to pan and toss together, cook for about 6 minutes. Be careful not to add salt as it will become too wet.
5. Remove from heat; allow to cool a little bit. Drain, if needed.
6. Add Greek yogurt, nutritional yeast and basil. Toss together. Season with salt, if needed.
7. For best product, eat right away. The longer the squash sits, the more water will be released.
This dish is versatil and can be modifed with optional additions such as:
Sun-dried tomatoes
Sautéed mushrooms
Blend with spiralized carrot

Nutritional Information (per cup):
Calories: 140kcal
Fat: 4g
Saturated fat: 1g
Cholesterol: 25mg
Sodium: 380mg
Potassium: 610mg
Carbs: 15g
Fiber: 3g
Sugar: 8g
Protein: 13g
---
April 20, 2018 by Allison Aaron, Sr. Culinary Nutritionist
Do you really know what's in your protein powder? Allison discusses a recent report that examined contamination in this dietary supplement and discusses whether protein powders are a necessary addition to our diets.
---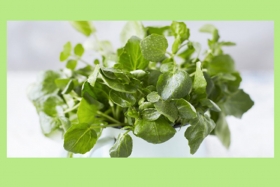 March 19, 2018 by Kat Villarino, Dietetic Intern
Dietetic Intern Kat Villarino covers why watercress is such a nutrient powerhouse and shares how you can incorporate more of it into your diet. Check out her infographic!
---