Recipes
Recipe: Savory Oatmeal with Kale, Mushrooms and Pecans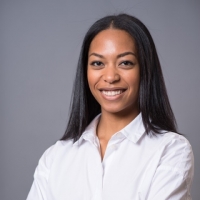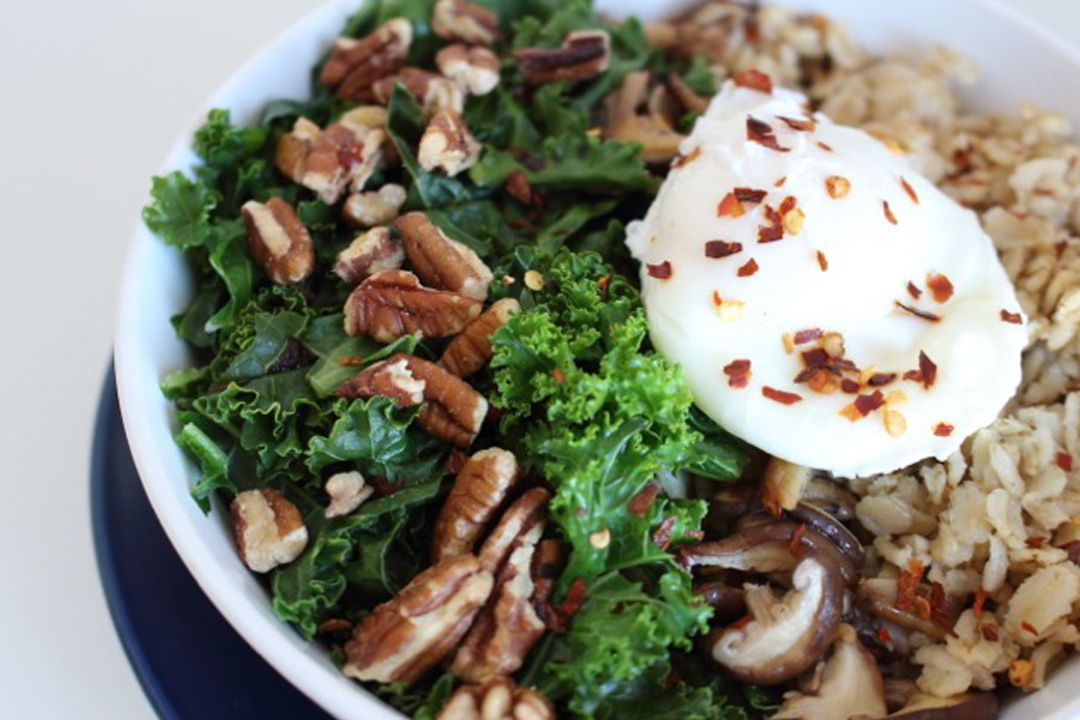 Move over avocado toast and smoothie bowls. Savory oats – svoats, if you will - is the new way to enjoy your classic, rise-and-shine-Instagram-worthy breakfast. Greens, avocado, a spoonful of salsa – the options are endless. Play around with toppings and spices – almost anything goes. And of course, a poached egg always takes everything to the next level.
Savory Oatmeal with Kale, Mushrooms and Pecans
Makes 2 hearty servings (for 2 smaller servings, cut everything but the egg by half)
Ingredients:
1 cup rolled oats
1 ¾ cup water
2 Tbsp. extra virgin olive oil
3 garlic cloves, thinly sliced
1 tsp. crushed red pepper flakes
1 bunch kale, de-stemmed and chopped coarsely
½ lb. shiitake mushrooms
¼ cup chopped pecans, or nut of your choice
2 eggs, poached
Salt and pepper, to taste
Directions:
1. In a small saucepan over medium heat, bring the water to a simmer. Add the oats and turn the heat down, stirring. Cook for 6-8 minutes, or until the liquid is fully absorbed and the oats are soft.
2. In a large skillet, warm olive oil over medium heat. Add garlic and sauté until fragrant. Add mushrooms, freshly ground pepper, and crushed red pepper and sauté until tender. Add kale and sauté for about 4-6 minutes.
3. Poach egg.
4. Portion the oats and top with mushroom, kale, pecan, and a poached egg. Season with salt and pepper to taste.
Nutrition Info per serving:
Calories: 530kcal
Fat: 32g
Saturated Fat: 5g
Carbohydrates: 48g
Fiber: 9g
Sugar: 6g
Protein: 18g
Sodium: 260mg
Potassium: 730mg
---
April 20, 2018 by Allison Aaron, Sr. Culinary Nutritionist
Do you really know what's in your protein powder? Allison discusses a recent report that examined contamination in this dietary supplement and discusses whether protein powders are a necessary addition to our diets.
---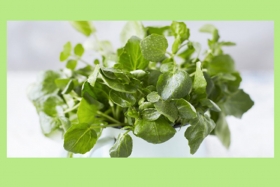 March 19, 2018 by Kat Villarino, Dietetic Intern
Dietetic Intern Kat Villarino covers why watercress is such a nutrient powerhouse and shares how you can incorporate more of it into your diet. Check out her infographic!
---