Nutrition 101
Q: What Can I Eat to Help Lower my Blood Cholesterol?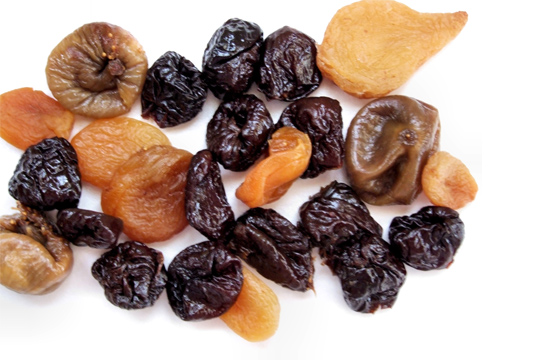 Culinary Nutritionist Natalia Hancock discusses how to maintain a healthy level of blood cholesterol and reduce cholesterol intake.
Having high cholesterol increases the risk of heart disease and heart attacks, and can be controlled by medications or by a change in lifestyle. Your diet, in addition to exercise, can play a major role in maintaining healthy blood cholesterol levels. Increasing your intake of cholesterol-lowering foods while limiting those foods that negatively impact blood cholesterol levels are measures you can take to do this.
Soluble fiber can help reduce your low-density lipoprotein (LDL) or "bad cholesterol" by slowing down the absorption rate of cholesterol in your body. Foods like apples, prunes, kidney beans or steel-cut oatmeal are great sources of soluble fiber.
Eating fish two or three times a week can lower LDL in two ways: by replacing meat, which has LDL-boosting saturated fats, and by delivering LDL-lowering omega-3 fats. Fish high in Omega 3s are: salmon, anchovies, bluefin tuna, sardines and trout.
Nuts are also recommended to improve heart health as they are high in polyunsaturated fats. The FDA suggests that consuming a handful of nuts a day may help reduce the risk of heart disease. You can make healthy choices by choosing nuts that haven't been coated with sugar, honey or salt.
Avoid trans-fats, which are found in many processed foods and may appear on an ingredient list as either "hydrogenated" or "partially hydrogenated oil". I would advise limiting your intake of all saturated fats, which can be found in cream, cheese, butter, red meat, palm and coconut oils. And make sure you're cooking with plant-based oils like olive oil rather than butter and cream!
For more information on healthy eating and nutritional advice, visit our Nutrition 101 blog.
---
April 20, 2018 by Allison Aaron, Sr. Culinary Nutritionist
Do you really know what's in your protein powder? Allison discusses a recent report that examined contamination in this dietary supplement and discusses whether protein powders are a necessary addition to our diets.
---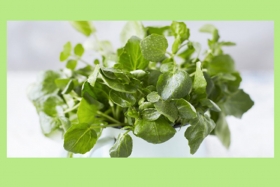 March 19, 2018 by Kat Villarino, Dietetic Intern
Dietetic Intern Kat Villarino covers why watercress is such a nutrient powerhouse and shares how you can incorporate more of it into your diet. Check out her infographic!
---