Nutrition 101
Q: What are Some Good Sources of Vitamin D?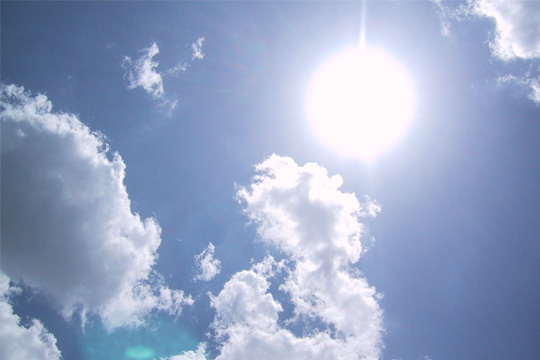 Senior Culinary Nutritionist Natalia Hancock suggests what to eat to boost your vitamin D levels.
What does vitamin D do?

Vitamin D's main function is to increase the absorption and metabolism of calcium and phosphorus -- minerals that promote strong and healthy bones and teeth. However, an adequate intake of vitamin D may also be linked with improved immune system, weight loss and decreased risk of diseases such as:
multiple sclerosis
psoriasis
type II diabetes
certain cancers
cardiovascular diseases
Dietary sources of vitamin D

You may have heard that we get most of our vitamin D through sunlight; according to WebMD, only around 20% of vitamin D is absorbed via our diets. Though many foods are fortified with vitamin D (such as dairy, cereals, soy and orange juice) the reason this figure is so low is because few foods naturally contain this "sunlight vitamin." I recommend that – in addition to getting some sun – you supplement your vitamin D levels by helping yourself to the following foods in which vitamin D is naturally present:
Cod liver oil (not strictly a food, but one of the best natural sources of vitamin D)
Fish (especially raw, fatty fish such as swordfish, salmon, mackerel, herring and sardines)
Oysters
Beef liver
Pork
Caviar
Egg yolks
Cheese
Mushrooms
More questions about vitamin D? Read R.D. Andrea Canada's post on vitamin D deficiency and symptoms.
---
April 20, 2018 by Allison Aaron, Sr. Culinary Nutritionist
Do you really know what's in your protein powder? Allison discusses a recent report that examined contamination in this dietary supplement and discusses whether protein powders are a necessary addition to our diets.
---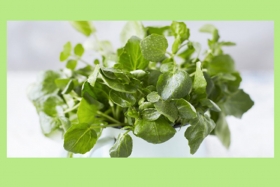 March 19, 2018 by Kat Villarino, Dietetic Intern
Dietetic Intern Kat Villarino covers why watercress is such a nutrient powerhouse and shares how you can incorporate more of it into your diet. Check out her infographic!
---