News Commentary
Healthy Sides for Burgers: Is the Burger Being Left Behind?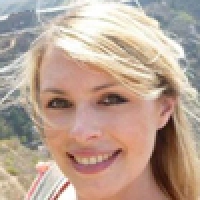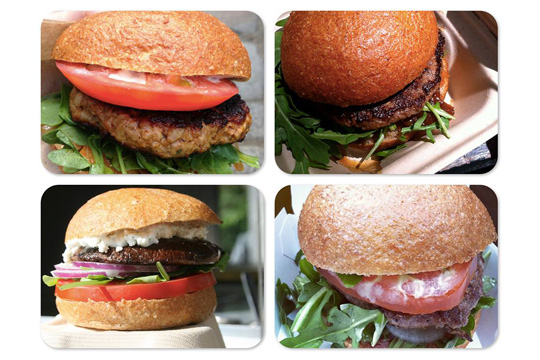 Americans are ready for a "better burger." So why are chains concentrating on sides?
Fast food and healthy eating rarely go hand-in-hand, yet we why should we be forced to sacrifice health for taste, or vice-versa? I recently read that 48% of American consumers are craving a higher quality, "better burger" and 35% of them are even ready for a "light and lean" version. If so, why hasn't this gap in the market been addressed on a national level?
Leading fast food chains have, of late, focused on providing healthier sides. Burger King recently launched their controversial "Satisfries" and McDonald's has released a series of fry substitutes such as side salads, fruits and vegetables. Every move to increase the nutritional value of meals – without compromising taste – should be welcome, but why not tackle core menu items such as burgers? Is it the cost implication of sourcing better ingredients, the lack of volume of quality meats or the fear that customers simply won't enjoy the taste? Smashburger Chairman Dave Prokupek speculates that if a chain were able to address these issues, a "better burger" would be poised to capture between 20% and 30% of the $100 billion annual burger market.
As for supply chain issues, there is indeed a shortage of hormone- and antibiotic-free meat in the U.S. But, as more restaurant chains commit to serving smaller portions of sustainably-raised meat, the industrial livestock industry will be forced to adapt its practices. Moreover, if customers truly are ready for a "better burger," they shouldn't be surprised to find that it costs a little more. Nevertheless, I believe that the pursuit of the mass-produced, healthy burger will be a long journey, but ultimately a profitable one.
That said, the "better burger" does exist today. Visitors to Central Park in New York City have been enjoying healthier burgers all summer long at Cart in The Park, the only GRA-rated food cart in the U.S. Moreover, students at UMass Amherst and UC Davis have been enjoying SPE-certified burgers for some time, proving that it really is possible to indulge in delicious tasting food without sacrifice.
Are you looking forward to healthier fast food? Share your thoughts on the "better burger" below.
---
April 20, 2018 by Allison Aaron, Sr. Culinary Nutritionist
Do you really know what's in your protein powder? Allison discusses a recent report that examined contamination in this dietary supplement and discusses whether protein powders are a necessary addition to our diets.
---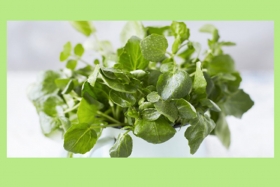 March 19, 2018 by Kat Villarino, Dietetic Intern
Dietetic Intern Kat Villarino covers why watercress is such a nutrient powerhouse and shares how you can incorporate more of it into your diet. Check out her infographic!
---