Exploring The Future of Food: Can Design Help Feed a Growing Planet?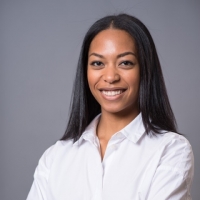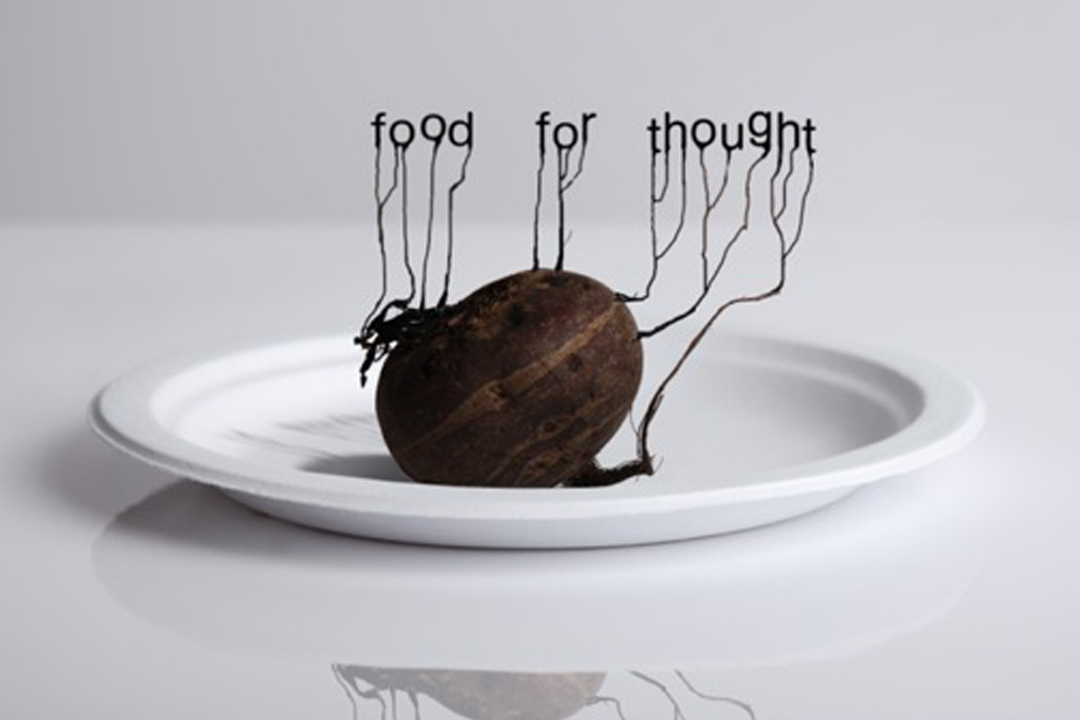 Can you imagine a world where supermarkets are powered by waste and food is grown in space using electricity instead of sunlight? Food is becoming more than just food and the boundaries of the food space are blurring and broadening exponentially. In this final part of her series on the future of food, Julianka Bell shares more about how some companies are using innovative design strategies to change the way we eat.
The challenge of finding sustainable solutions to feed our growing planet hinges on the success of interdisciplinary work and holistic collaboration across sectors. Designers well versed in human-centered and process-driven solutions are teaming up with experts across sectors to revolutionize the way we eat, prepare and produce food. This approach starts with understanding the people you're designing for and ends with tailored solutions that fit their needs.
Luckily, there are several companies tackling food challenges from a design lens and showing us what it takes to be human-centered role models. Smart Design, a global design and innovation consultancy, is exploring the intersection of food and design with their new food lab. The FEED Collaborative is combing social entrepreneurship, design thinking and experiential education to radically design local food systems. And even more companies are developing new products that are completely disrupting the way that we eat food.
Let's explore three design trends that are reshaping the global food web.
1. Purposeful Packaging
Food waste is a global issue and sustainable packaging can help alleviate waste at several points in the food production process. Biodegradable packaging is just one of the few advancements that have been tackled, but now designers are going even further and creating innovative products that could make litter a thing of the past.
Last year, Wiki Foods launched bite-sized, non-dairy, frozen yogurt pearls, where the flavorless skin can be rinsed and eaten with the yogurt, eliminating the need for plastic spoons or wrappers. And MonoSol has created food packaging that dissolves with water (think packaged oatmeal that dissolves like a detergent pod).
And to tackle the issue of food safety and spoilage, MIT has developed smart packaging that contains spoil sensors that detect rotten meat and sends warnings to smartphones. On the flip side, Perpeceuticals, a UK-based firm is in the process of developing edible, anti-microbial films for meat that would extend shelf life.
Although the packaging of the future shows a lot of promise, these same promises – edibility, safety and storage – are also the greatest challenges. If designers can move past this, new practices have the potential to truly change the way we eat.
2. 3-D Printing
With the cost to produce 3-D printing technology dropping, companies around the world are re-imaging ways to produce food on a global scale. The process is relatively simple – powdered food cartridges are used instead of ink to create diverse ingredients and foods. And the benefits range from reducing waste across the food production continuum to creating healthier versions of existing foods.
Designers and food manufactures are also experimenting with ways to provide personalized nutrition through 3-D printing, which can be very beneficial for specific groups like athletes and hospital patients. Companies like PERFORMANCE and Biozoon are already personalizing meals for elderly patients that have trouble chewing and swallowing.
Others are looking towards food scraps and compost to print biodegradable materials. Design student, Marina Ceccolini, recently designed a way to combine food scraps, compost and potato starch to create biodegradable packaging material called 'Agridust'.
Although the technology has made leaps in the past few years and has the potential to radically change food production, there are a few challenges that rest with designers. Still, the future for 3-D printing looks promising.
3. Sustainable Protein
Reducing the environmental impact of protein production is of crucial importance to meet the demands of our growing population. Designers are working hard to develop better alternatives to animal products and cultivate more sustainability in traditional fields.
Modern Meadow uses 3-D technology to culture lab meat from animal tissue. Beyond Meat, however, takes a slightly different approach by creating meat substitutes from plant-proteins. Although mock meat isn't novel, Beyond Meat's products have a similar mouth feel and nutritional profile as the meat equivalent, without the environmental impact of the real thing.
Other companies are moving beyond the faux and looking towards insects as another viable solution. Ento Box, a gourmet insect company, is transforming the way we enjoy insects with bug-based bento boxes. And LIVIN Farms designed the first desktop hive for edible insects.
Although we haven't found a sustainable slam-dunk just yet, caterpillar pate and toasted cricket cupcakes may be a staple on our lunch menus in the future.
---
April 20, 2018 by Allison Aaron, Sr. Culinary Nutritionist
Do you really know what's in your protein powder? Allison discusses a recent report that examined contamination in this dietary supplement and discusses whether protein powders are a necessary addition to our diets.
---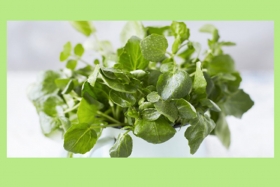 March 19, 2018 by Kat Villarino, Dietetic Intern
Dietetic Intern Kat Villarino covers why watercress is such a nutrient powerhouse and shares how you can incorporate more of it into your diet. Check out her infographic!
---