Behind the Scenes, Events, Where to find SPE-certified
Dining Aboard Celebrity Cruises' Reflection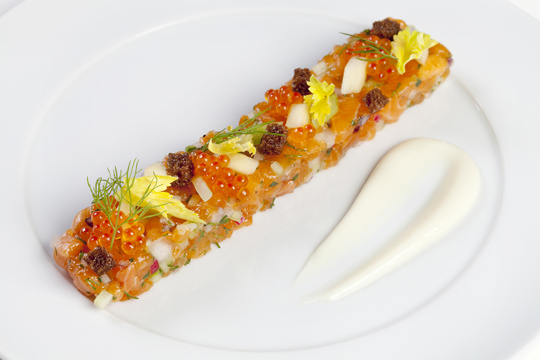 Senior Culinary Nutritionist Natalia Hancock blogs from aboard Celebrity Cruises' Reflection where SPE-certified nutritious and delicious cuisine hit the decks on Saturday, April 6th.
Last week our Executive Chef Anthony Moraes, Senior Culinary Nutritionist Andrea Canada and I embarked on a 10-day cruise aboard Celebrity Cruises' Reflection to witness the launch of SPE Certified's healthy and delicious offerings in both the Opus Restaurant (the ship's main dining room or MDR) and Aqua Spa Cafe (ASC). Since none of us has been on a cruise before, we didn't know what to expect in terms of the overall luxury cruise experience. To our surprise, we found a plethora of impressive, upscale cuisine with an extensive wine list and luscious cocktails to match!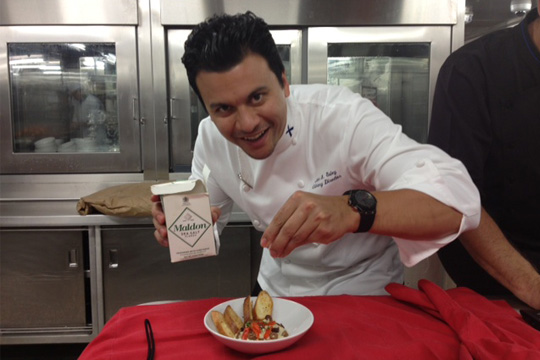 Above: John Suley, Celebrity Cruises' Director of Culinary Operations, adds a pinch of salt to one of his dishes.
We were awestruck by the elegance of the MDR -- a beautiful, Adam Tihany-designed setting that could be mistaken for a fine-dining restaurant in NYC. As of April 6th, Celebrity Cruises, the MDR offers SPE-certified menu choices at every meal for every course – from Salmon Tartare (pictured above) to Chocolate Lava Cake – each and every one healthy and delicious!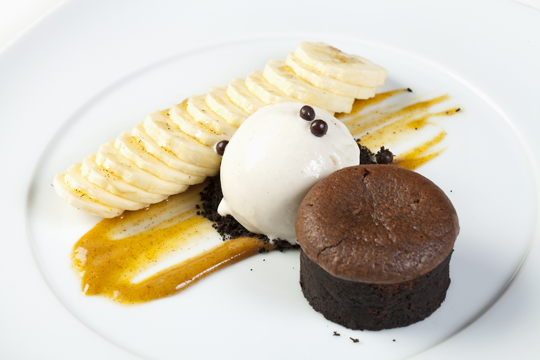 We're thrilled to report that we've been receiving some great feedback from the guests. Celebrity guest Maryann from Nova Scotia told me she has eaten mainly SPE dishes "…and was blown away. The flavors are just amazing!"
A favorite so far among Celebrity's guests has been the Seared Branzino. Served over a creamy parsnip purée, this healthy dish contains 820mg of omega-3 fatty acids. These healthy fats are found in both the fish itself as well as the pumpkin seed oil used during cooking. The Seared Branzino also provides 70% of the recommended daily value of selenium and contains just 3g of saturated fat, making for a dish that is packed with nutrients rather than calories! Be sure to check out a full nutritional analysis of the dish here.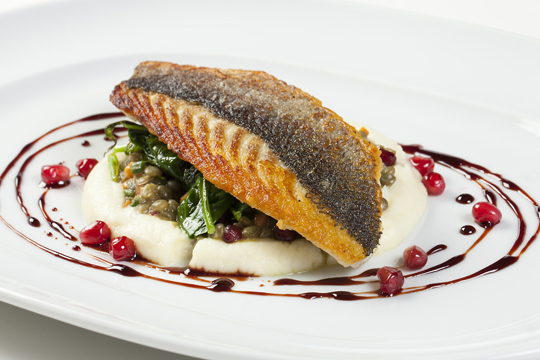 Many guests aboard Reflection told us when it comes to food, they were far more interested in quality over quantity and were grateful to be given the option of eating healthy food without sacrificing taste. Every day I've made my way to the gorgeous fitness center and found it packed – sometimes even finding it difficult to secure a treadmill! These cruisers were definitely a health- and fitness-conscious crowd.
What pleased us almost as much as the guests' attitude towards the SPE-certified dishes was how the staff embraced our philosophy for great-tasting, nutritious cuisine. We've all had a great time on board Reflection so far, and are looking forward to rolling out SPE-certified cuisine to the rest of Celebrity Cruises' fleet later this year!
---
April 20, 2018 by Allison Aaron, Sr. Culinary Nutritionist
Do you really know what's in your protein powder? Allison discusses a recent report that examined contamination in this dietary supplement and discusses whether protein powders are a necessary addition to our diets.
---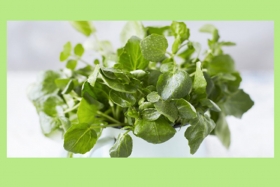 March 19, 2018 by Kat Villarino, Dietetic Intern
Dietetic Intern Kat Villarino covers why watercress is such a nutrient powerhouse and shares how you can incorporate more of it into your diet. Check out her infographic!
---