Recipes
Cucumber Salad Recipe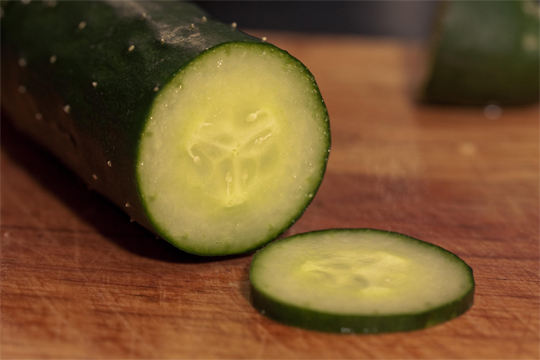 Photo credit: infobunny
A delicious, healthy, cucumber salad recipe from Senior Culinary Nutritionist Natalia Hancock.
Now that farmers' markets are brimming with great-tasting produce at peak ripeness, it's time to put your haul of fresh cucumbers to good use! Try this refreshing cucumber salad to cool off and stay hydrated this summer:
Makes 3 servings
1 lb cucumbers w/peel, raw (smaller cucumbers are ideal)
2 tsp - olive oil
1/4 cup - vinegar, distilled
2 tbsp - dill, fresh
1 tbsp - raw onion, chopped
1/2 tsp - granulated sugar
¼ - ½ tsp – sea salt
1/4 tsp – black pepper
Directions

To slice cucumber, a mandolin is ideal, or slice very thin. Place sliced cucumber in a strainer to strain the cucumber juice.
In the meantime whisk together olive oil, vinegar, dill, onion, salt, sugar and pepper.
Place strained cucumber in a bowl and pour over vinaigrette. Toss well.
Nutritional information per serving:

Calories: 60
Carbohydrate: 7g
Fiber: <1g
Fat: 3g
Saturated Fat: 0g
Sodium: 200-400mg
---
April 20, 2018 by Allison Aaron, Sr. Culinary Nutritionist
Do you really know what's in your protein powder? Allison discusses a recent report that examined contamination in this dietary supplement and discusses whether protein powders are a necessary addition to our diets.
---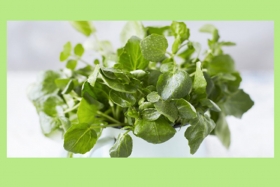 March 19, 2018 by Kat Villarino, Dietetic Intern
Dietetic Intern Kat Villarino covers why watercress is such a nutrient powerhouse and shares how you can incorporate more of it into your diet. Check out her infographic!
---